B2B Email Marketing
B2B email marketing (business) email marketing is a strategy that works to send messages and collect valuable information for companies focused on customers who are also companies or professionals. Since it is about doing business with organizations, not people like consumers in a retail store, you must consider specific points to create an efficient and successful communication channel.
How to do Successful B2B Email Marketing?
Use email to offer valuable information to your leads or customers.
Make sure you take into account all their needs.
Create a segmented database.
Talk to the decision-makers in each area, not just the CEOs.
Design your email marketing campaigns based on actions.
1. Use email to offer valuable information to your leads or customers
The clients of a B2B business generally hire services or products that require significant investment: machinery, software, personnel to carry out the activities of an entire department, etc. Therefore, decision-making is a painstaking process. When you send your emails, make sure that you share all the information they request, or that will be useful to them to understand your advantages and reasons to close a deal with your company, as well as offer points of contact to delve into details that arise at the moment.
2. Make Sure you take into account all their Needs
By this, we mean that on more than one occasion, you will find the opportunity to expand your range of services, and your clients can take advantage of that. In other words, if a company hires you to take care of only one aspect of its operations, but you can take care of more, then do everything possible so that your client or lead knows all the solutions you can provide.
3. Create a Segmented Database
Any email marketing strategy needs a good, up-to-date and well-organized database, especially since once it starts, you will have to move your contacts through the buyer's journey, and they will not always move in unison. That means that, over time, the messages you send will not always be the same for everyone, and you will have to pay attention to who is already ready to close a deal, who needs more information to decide and who is not yet familiar with your solutions.
4. Talk to Decision makers in Every area, not just CEOs
Here we take up the advice that not everything you send should go to the highest management positions, especially since they do not even open the emails in many situations. It would help if you located who makes decisions at any level of the company because that is also how you build relationships throughout the organization. In this way, several positions will recognize you as one of their most valuable suppliers, and they will share more contacts with you.
5. Design your Email Marketing Campaigns Based on Actions
Each stage you attend to your leads or clients should have an email that follows up, from the first introductory message to one that grants special prices for their loyalty as a client. That also boosts your segmentation because you keep your customers' attention with news that matter to them, with a level of personalization that makes them feel that you care about them.
Examples of B2B Email Marketing
DocuSign
DocuSign is a handy platform for companies that carry out business transactions or hire people from different latitudes. Thanks to it, they can safely sign sensitive documents and legal statutes. Therefore, its email marketing strategy is designed to advise those who use it, offering up-to-date information on legal frameworks and guides that guarantee transparency, clarification of doubts and good use of its tool.
Trello
Surely you already know this, but Trello is an excellent tool for managing work teams, especially remotely. The company knows this, so it seeks to offer options that adapt to the type of needs that this work model demands and, therefore, wants its users to be aware of trends in this area. From time to time, their email marketing offers articles that talk about the future of employment, a topic in constant movement, with informative data and tips to make the most of it, especially if they have Trello.
Canva
Any professional who has used Canva knows that this platform also cares about educating its registrant base. In addition to tracking your creations and giving you access to your recent designs and history, it identifies the region from which you connect and obtains information about the most popular templates, for example, the type of pieces that are most searched for.
B2B Email Marketing Tools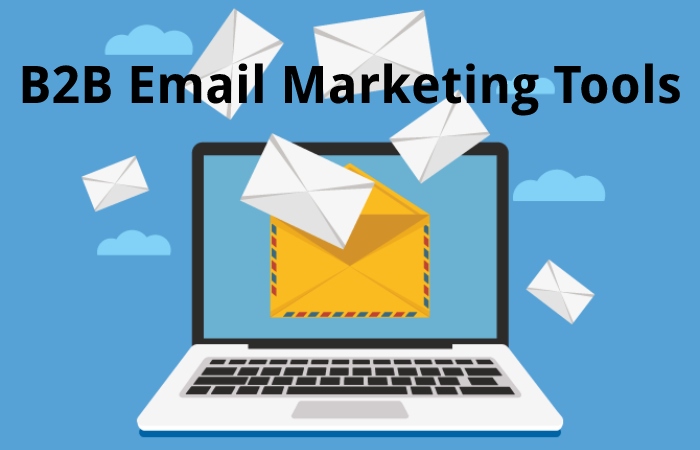 Software the email marketing the HubSpot
HubSpot gives you tools for email marketing, task automation, and CRM. It helps you segment your emails, schedule them and create automatic responses. And thanks to its dynamic content, you can adapt the messages you send according to the type of interaction you've already had with your leads or customers. In addition, you can do A/B tests to recognize what works best and repeat it in the future.
Also:
It is ideal for you to carry out your strategies and campaigns, even without knowing about design. It has attractive and customizable templates for your brand.
It gives you the elements to move your leads and customers to action.
It is a tool that increases click-through and opening rates, thanks to its high level of customization.
It helps you schedule your shipments considering time differences.
It is a means to get to know your clientele in-depth and discover what they prefer, from which devices they see your communications, which links work best, and much more.
You may also be interested in our email signature generator as a perfect complement to your email marketing strategies.
B2B Lead Generation Using Email
Lead generation is essential for growth. This is because the new prospects enter the sales funnel and are nurtured until closing.  Studies show that email marketing is the most effective B2B lead generation channel. She was closely followed by content marketing and social media. A balanced approach to outbound and inbound marketing strategies is essential in today's B2B landscape.
Email marketing to business-to-business companies has many benefits, including ease of use and cost-effectiveness. However, to convert a cold list of contacts into leads, the campaign must reach the inbox first. But it constantly provided the reader with a specific and highly actionable value. This is easier said than done.
Key B2B Email Marketing Stats:
Email newsletters are vital to content marketing success by 40% of marketers.
93% of B2B marketers use email to distribute content.
73% of millennials prefer that business communication comes via email.
59% of B2B marketers say correspondence is their most significant source of return on investment.
One of the most exciting data on this list indicates that 73% of millennials prefer that communication from companies comes through email. Email marketing to a B2B audience is a great option.
Conclusion
Regarding B2B email marketing strategies, everything revolves around the quality of your content to your audience. This is easier said than completed, as the perceived value of your content will differ from prospects. Even a specific email list will contain industry-related contacts at different stages of the sales cycle.
Also Read: How did Val Kilmer Get Throat Cancer? – Types, Symptoms, and More
Related posts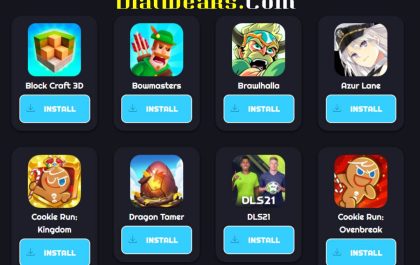 What is Viatweaks.Com? – Completed, Games, Works, and More
What is Viatweaks.Com? Via tweaks.com – is Android App that is available on our Store. You can download all versions,…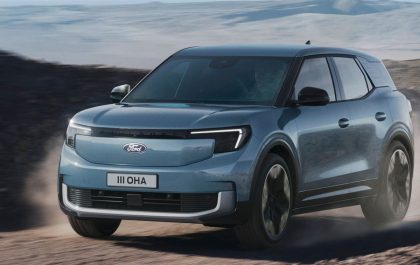 Electric Ford Explorer Improvising Design and Release Date
The electric version of the Ford Explorer is called the Ford Explorer Hybrid. It combines a traditional gasoline engine with…