There are several different options for Microsoft 365 E3 and Office 365 that can be chosen depending on what your company needs. This article will outline the features offered in each of the plans, including Exchange Online plans, if you're seeking distinctions between them.
Businesses of all sizes benefits from cloud productivity thanks to Microsoft 365 E3 and Office 365. In addition, it helps them save time, money, and valuable resources.
How Microsoft 365 E3 And Business Plans Differ
For companies with fewer than 300 employees, Microsoft 365 E3 Business plans and Enterprise plans are accessible.
You may be debating between a Business or Enterprise option because larger businesses are more likely to use Office 365.
Some Of The major features you gain with Microsoft 365 E3 plans
Advanced Information Protection
Advanced Threat Protection
Active Directory integration
Viva Insights
Litigation Hold
Unlimited archive and mail storage
Microsoft Teams PBX and PSTN conferencing
Enterprise app management
Microsoft 365 E3 Vs E1 Vs E5
You must do more than look at your budget when deciding between the Microsoft 365 Enterprise options. To receive the most return on your investment, you must have a proper understanding of your company's demands.
All of the following features are available regardless of the subscription you choose, so let's start there:
Calendar and email Using a single platform, you can manage your contacts, plan meetings, and access emails.
Intranet and social media: Establish connections throughout your company with an intelligent, mobile intranet and business social networking
Content and files: Manage your files from anywhere on any device and easily create interactive content.
Managing the work: Utilize sophisticated apps to automate company processes and effectively coordinate teamwork.
And here's a brief breakdown of each feature to help you better understand what they mean for your business.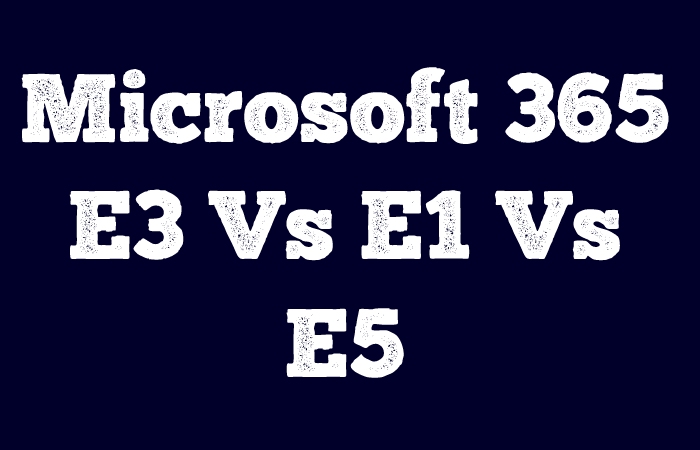 Microsoft 365 E3 Apps
Microsoft 365 offers tools that make it easier for you to take notes and complete tasks. Word, PowerPoint, OneNote, and Excel are among the mobile apps that are accessible. Unfortunately, only PCs can use Microsoft Access and Publisher, and the Microsoft 365 E1 package does not cover Publisher.
Microsoft 365 E3 Apps are helpful if your team works on the go because 53% of respondents in a CITO Research survey said that mobile apps improve business processes and productivity.
Email And Calendar
Thanks to Outlook, Exchange, and Bookings, team members are prevented from forgetting to attend meetings. These tools make it simple to arrange meetings, set reminders for appointments, and keep everyone updated on the status of your projects.
Microsoft Delve can only be purchased with the E1 plan. Moreover, the program assists you in managing your Microsoft 365 profile and finding and organizing Microsoft 365 E3 data.
Meetings And Voice
The meetings and voice features are designed to provide your organization with user-friendly meeting experiences, intelligent call functionality, and a central hub for conversations, chat, content, and calling.
The Phone System and Audio Conferencing options are only available in Microsoft E5, although Microsoft Teams can host interesting meetings and breakout sessions between team members.
Device And App Management
Only the Microsoft 365 E3 and E5 plans have features for managing devices and apps. It keeps your company's information secure while assisting in maintaining productivity. In addition, any device can receive specific mobile experiences thanks to adaptable administration and robust security measures.
This option's essential tools include Microsoft 365 E3 Admin Center, Windows Enterprise E3, and Microsoft Endpoint Configuration Manager. In addition, you get access to Microsoft Intune, which gives you a single interface from which to secure and manage every device used to access your company's data.
Social And Intranet
According to a survey, 82% of participants think a company's culture could be a competitive advantage. As there is a clear association between leadership style, incentive structures, organizational effectiveness, and employee retention, raising engagement can result in improved results.
However, it can be challenging to keep your employees with hybrid work and WFH. Around online communities and events that may host up to 20,000 guests, Microsoft Viva Connections and Yammer assist you in fostering better team experiences and connections.
Files And Content
With OneDrive, you can manage, share, and access your files on any device or location. In addition, you may securely distribute dynamic material across your organization using Microsoft Stream and Sway to produce presentations, reports, or films.
There Are Additional Apps In Microsoft 365 E3 And E5, Including:
Keeping track of information and managing activities with lists
Survey and poll creation forms for gathering client feedback
Visio for graphically structuring complex ideas
Work Management
Did you know that 45% of labor tasks can be automated? Automation helps you free up additional resources to support the expansion of your organization. Moreover, by decreasing the time, your staff spend on unnecessary chores.
You may plan workflows and reminders using apps like Power Automate, allowing you to finish tasks in the background. However, you can create personalized apps, manage your studies, and plan your schedule using Power Apps, To Do, and Planner.
Identity And Access Management
You can safeguard relationships between individuals, devices, apps, and data with Identity and Access Management (IAM). You have the freedom and control to improve your security and efficiency by utilizing this single identification solution.
This function consists of Azure Active Directory Premium (AAD P1 and P2), which aids in managing and monitoring the various users who access your Azure cloud. Your access to AAD is provided by Microsoft 365 E3 and E5. However, only E5 has AAD P2, which has Privileged Identity Management and Identity Protection and the ability to encrypt your documents automatically.
Threat Protection
You can identify, look into, and deal with sophisticated threats across your on-premises and cloud environments with the help of threat protection. Moreover, these concerns include compromised accounts and malicious behavior that can affect your organization.
To some extent, threat protection services are included in Microsoft 365 E3 and E5. For example, both products include Microsoft Advanced Threat Analytics, Defender Antivirus, and Device Guard; however, Microsoft 365 E5 has more products, such as Microsoft 365 E3 Defender for Endpoint P2, Office 365, and Identity.
Compliance Management
You can evaluate risks and protect your data using compliance management. In addition, advanced audit and document management options help you meet regulatory obligations.
You may pause here to catch your breath. It can be challenging to comprehend everything taught because there are so many services. You don't necessarily be an expert to visit a Microsoft partner who can help you choose the best plan and install all the features necessary to prop your company's growth.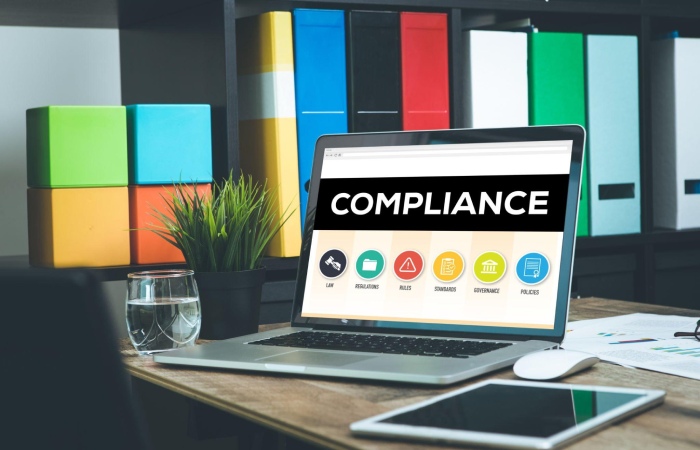 Practical Microsoft 365 E3 Licensing Tips
Even before purchasing a tool, awareness of its characteristics is insufficient to promote business success. So yes, it's helpful to have a solid understanding of the offered features. Still, to make the most of your purchase, you must also understand how these characteristics relate to your particular industry. For example, your Microsoft 365 Enterprise License is the same.
Here are three pieces of tried-and-true advice for purchasing Microsoft 365 Enterprise licenses.
Admin Training Portal To Understand Resources Better
The Microsoft 365 admin training portal is a great resource center with tutorials to aid you and your team in better comprehending Microsoft 365 and making the most of it. It is a great place to start, from the community that offers the most recent product updates. In addition, the best practices to the free, instructor-led technical skilling videos.
Carry Out A Periodic Health Check
It makes sense to spend a lot of time scrutinizing a plan's characteristics before making the initial purchase, but it might be simple to stop performing periodic inspections later on. Without a routine health check, several elements of your license may stop working, even if you still pay for them.
It would help if you did an infrastructure audit every three to six months to ensure everything is still functional for your company. Then, you can tweak as necessary to improve performance.
Collaborate With A Microsoft Partner
A company that can support corporations in setting up and maintaining their Microsoft subscription is known as a Microsoft Partner. At Amaxra, we assist businesses in streamlining existing procedures to help them spur new growth. You also gain the following advantages from working with us:
Assistance in building your Microsoft 365 infrastructure following your company's requirements
Assistance with the easy-to-use deployment of new Microsoft products and services to your team
With a single point of contact, concerns can be escalated to Microsoft directly, with a quicker turnaround than if you submitted the case yourself.
In addition, working with a Microsoft partner, you can more clearly determine which Microsoft 365 Enterprise plan is best for your company.
Conclusion
Microsoft is one of the most trusted and prominent multinational companies. Microsoft 365 E3 is a plan provided by the company that includes all the apps of Microsoft. However, the Microsoft 365 E3 and Office 365 programs enable users to be productive from virtually anywhere via the Internet by combining the well-known Microsoft Office desktop suite.
Helpful Resources
Related posts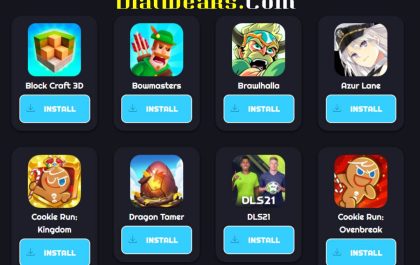 What is Viatweaks.Com? – Completed, Games, Works, and More
What is Viatweaks.Com? Via tweaks.com – is Android App that is available on our Store. You can download all versions,…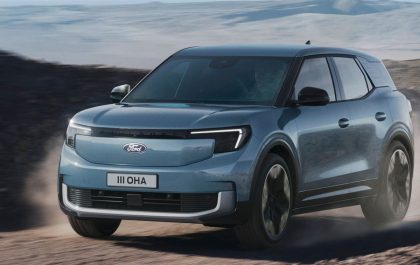 Electric Ford Explorer Improvising Design and Release Date
The electric version of the Ford Explorer is called the Ford Explorer Hybrid. It combines a traditional gasoline engine with…