Many of us are familiar with personally identifiable information (PII), which includes data like Social Security numbers, mailing or email addresses, and phone numbers. However, the prevalence of SaaS platforms and cloud computing in general has greatly increased the range of PII. Every digital firm needs to take PII management into consideration in some form, whether it is in online banking, social media, or online shopping—many of which use location-based services as middleware.
You need not fear, though, as I have included everything in this article that I learned from my friend's experience and the internet. Although every approach has been tried and tested, what works for one person may not produce the desired outcome for another. To locate your lifesaver, I therefore advise you to try as many solutions as you can.
The error code [pii_email_f6f22d407c91b58f8d91] you provided is associated with Microsoft Outlook, and it typically indicates an issue with the email configuration or settings. Here are a few possible solutions to try
Update your Outlook Application
You should verify that your Outlook application is updated to the most recent version before moving on to the other troubleshooting steps. Since of the updated settings and functionality included in later releases, support for older versions was ended because outdated versions could create problems.
Thus, the Outlook version has an incompatibility problem and is unable to execute specific operations and features. However, it results in numerous glitches and errors, like Outlook's [pii_email_f6f22d407c91b58f8d91] error code.
To update Outlook, open the Microsoft store on your PC.
Type Outlook in the search bar.
Then, select the Outlook app you have downloaded, and click on the Update button.
After the completion of the update process, restart your PC, visit the Outlook application and see if the [pii_email_f6f22d407c91b58f8d91] error is still there.
Clear Cache from Desktop/Browser
In many cases, it is seen that the Outlook [pii_email_f6f22d407c91b58f8d91] email error occurs due to corrupted cache files. Here, the cache is not only referring to the browsing data stored in the browser, but also the cached data of your system.
Yes! Your system also stores some cache or temporary data to work faster. If this data gets damaged, then the difficulty of using different programs and software may arise, like the one you are facing with Outlook right now.
Delete only Outlook Cache
Press Windows + R keys from the keyboard at the same time.
A small Run window will appear. In the text field of that window, type %localappdata% \Microsoft Outlook and click on the OK button.
This will open the Outlook application folder, within which a folder named Cache or Temporary data will be present. Locate that folder and delete it.
After clearing the cache, open Outlook and see if the error persists.
Delete all Cache from Windows
To begin with, press Windows + R key from the keyboard at the same time.
Type %temp% in the visible text field inside the window and click OK.
Now, a folder will appear, where all the temporary and cache data of your system will be present. Inside the cache or temporary data folder, other folders and files will be present. Select all of them, and delete.
Now, restart your system, open Outlook and see if the [pii_email_f6f22d407c91b58f8d91] error code is gone.
How to delete all Cache from Browser?
First, open your browser and, from its home screen, click on the menu icon in the top right corner of the screen.
From the menu that appears, select Settings.
In settings, go to the security and privacy tab.
Inside security and privacy you will see the clear browsing data tab, click on it.
check cookies and other sites data and cached images and files options.
click on the clear data button and your browsers cache will be clear.
Once cache clearing is done open your outlook and see if the [pii_email_f6f22d407c91b58f8d91] error is still there.
If the error persists even after trying these solutions, it's recommended to contact Microsoft Support or your IT department for further assistance. They can provide more precise guidance based on your setup and help troubleshoot the issue in detail.
Related Searches
[pii_email_f6f22d407c91b58f8d91]
[pii_email_3bc8db408eaadfb6b87b]
[pii_email_30265d46d5416259213d]
[pii_email_e6685ca0de00abf1e4d5]
[pii_email_dbd4bafe4e524e4b5784]
[pii_email_782a075b107d422b5f93]
[pii_email_97c473057e4aeda13a7f]
[pii_email_80b5ba418acee78bf053]
[pii_email_e9867cbdc96837edf601]
[pii_email_a427253221614b6547d5]
[pii_email_64fd127da89930ecd987]
[pii_email_d6babad0cc44e7a0c708]
[pii_email_e1d646701ef813a485e4]
[pii_email_38a4813c5e7cf87a1924]
[pii_email_93786819ef1bcf197630]
[pii_email_b6b58745252d9970ce0b]
[pii_email_e8f4976e1d89c9b622bb]
[pii_email_0ab9d074c9754ec2ec6f]
[pii_email_3bc8c8f4e78c6716cfb0]
[pii_email_57bde08c1ab8c5c265e8]
[pii_email_abdb3436e7acbc5e9436]
[pii_email_187e73761c2e1519a43a]
[pii_email_50a632219b21ca5686f3]
[pii_email_2167c3b25388e22bfbf9]
[pii_email_aaf84fcb86a46284a1e2]
[pii_email_4bb7db48e230f6f2d3ef]
[pii_email_b243ec909b729e11746f]
[pii_email_c24d43f3448f2854da95]
[pii_email_9e7bd3d73bb0d8995bf5]
[pii_email_3d6ac4496929164195ef]
[pii_email_412054a02d84a7471093]
[pii_email_bc0906f15818797f9ace]
[pii_email_823308bbf19885e4b423]
[pii_email_fe247d777453d792693a]
[pii_email_1e6011d124065e2b3263]
[pii_email_84e9c709276f599ab1e7]
[pii_email_e079582b27f77fc3e17f]
[pii_email_266bfe61016686b76934]
[pii_email_577ca39eb3b8ce3916c3]
[pii_email_bd728317b5fc60e6f387]
[pii_email_5b2bf020001f0bc2e4f3]
[pii_email_686d4e6b993ddfb0367f]
[pii_email_edaa6a77cfa5b27c5b2f]
[pii_email_35c7284ccd65b43ff252]
[pii_email_e29dea8cbd35ff8caaeb]
[pii_email_8a11a7b651fb3d70835b]
[pii_email_9adeb2eb81f173c673a5]
[pii_email_f5cac3e90a9dcf3b5329]
[pii_email_a1c90830b3daae335880]
[pii_email_cd94f5c866194b7e0b1e]
[pii_email_bc9d85dcb2756bb5e45f]
[pii_email_9c5a6da469fc3f45f11f]
[pii_email_b748dc966c2757f1fe49]
[pii_email_dc054bd63e6fe50238ca]
[pii_email_0f793572e4d299529801]
[pii_email_97cf800b4936d610da9a]
[pii_email_d3892fecf9956d036a68]
[pii_email_c60bc88c9ef19556831e]
[pii_email_d8260e55824af5b7193b]
[pii_email_a7a0ab26edcf2b19732b]
[pii_email_d8312774b617fa963557]
[pii_email_7ff83b548f8e4b02068c]
[pii_email_cb0903fdc7949bbd214b]
[pii_email_eac86e6819ab52519e90]
[pii_email_890695b4c1c91c2e4af2]
[pii_email_6cc0620e906a38682b01]
[pii_email_22febaebcb8bc5a3907f]
[pii_email_a4039c962473674c4c93]
[pii_email_8b0e68205b3dcb1658fc]
[pii_email_57c8da8efdd0ee94f5ed]
[pii_email_d59c837a1aa4b52271bf]
[pii_email_8405a02fe3816ccb6349]
[pii_email_79d48a8b825c52a3db6c]
[pii_email_8767aa50bae2e715393e]
[pii_email_86a06a596eba71b63b39]
[pii_email_c2f0ff7df65d5e71ecaf]
[pii_email_3328d295fc84f64fd7d7]
[pii_email_f882993b0ed415dcccd4]
[pii_email_b1f5062ba111c252f1de]
[pii_email_5cdcf78c9706b5a869af]
[pii_email_8592baefdc5801964f61]
[pii_email_9ba94c086590853d8247]
[pii_email_7a4f37164a6dbfe0263d]
[pii_email_28dc2b2cbf878ba6a9a4]
[pii_email_6dde03fcc1a3ed52b98a]
[pii_email_f5809dec0609c02c9e12]
[pii_email_2ff663ce7451d6bc8cce]
[pii_email_e3bf6f21b02fdf2ee91e]
[pii_email_b815812ff0260d76d3f0]
[pii_email_23cc271b6aea5ca2e532]
[pii_email_bf1970950630aa2060dc]
[pii_email_cc50b0b842f34bbac7f3]
[pii_email_e74b50abd81b88621cc8]
[pii_email_210a047cb62905af5b0d]
[pii_email_f603750681dac6ec90fb]
[pii_email_bae8e50734d0279d6be0]
[pii_email_4c6bdc11e1652863ff5a]
[pii_email_864e73f3ccf4300acc97]
[pii_email_ba2896f9b0eb4cc10318]
[pii_email_80696a9dddb132b4d37e]
[pii_email_801e80bc915cbc9adb60]
[pii_email_5c97421e1e0f347cff27]
[pii_email_986c689f84eff9655f34]
[pii_email_177734d395f3b6a515f0]
[pii_email_d93a588084686444a4c6]
[pii_email_ac358b9fbdd76a8657da]
[pii_email_9b11b1fae2cbcfdb9fef]
[pii_email_587ffea099235b6c8232]
[pii_email_bcc238b4c44b41e03316]
[pii_email_ddaf179e0cc152b049e7]
[pii_email_f9d3e8420e41b0d60e8e]
[pii_email_26dc4180db0128e9fc61]
[pii_email_c3dafd1cec1e818a767d]
[pii_email_39cd68cd6243a57acccf]
[pii_email_c88bf2ef017f4c98ccbe]
[pii_email_87143d8250b82181d4a0]
[pii_email_1a5a0497b6c964012ef1]
[pii_email_9d47ae8e15cf684fcd56]
[pii_email_917437a7356869ce9add]
[pii_email_a2df3760c2dc2e2b50cb]
[pii_email_d5a28d216025a6a58b0f]
[pii_email_4bfa895b7dd7763acca6]
[pii_email_8813da573a38af36b0a2]
[pii_email_0bd370f729bc4f732749]
[pii_email_216c47f7db2e4ed20032]
[pii_email_50157b8f460926e0af7c]
[pii_email_edb808aca8af41288933]
[pii_email_e94c05e36563118b04c1]
[pii_email_7b1ec835242ffffb93cc]
[pii_email_850f0092095fe795fb04]
[pii_email_179c3aa7d69ce251ca2d]
[pii_email_cc1832574787c98604a8]
[pii_email_aed3ffe4441b7ad7b68c]
[pii_email_1a1f9ab68878b08fbdc9]
[pii_email_9900e791d9ad3b7a2c5c]
[pii_email_37454c2b3b31d67e5a70]
[pii_email_514951e016b3311b67da]
[pii_email_69a4b7d0081236ea25a6]
[pii_email_4e140bc296dc933e64d0]
[pii_email_43c72b4701f8d558a684]
[pii_email_28b5d803d247ead42ebe]
[pii_email_4e5ce385296550feb40e]
[pii_email_ca1a6786d32da826ccac]
[pii_email_4dd09cddea0cd66b5592]
[pii_email_6488fb1994901531231e]
[pii_email_dd247d0decd4583fde80]
[pii_email_4d095d893f550273d21f]
[pii_email_89a3bc4c0771f1d9ac98]
[pii_email_aa353d55ab1348424d86]
[pii_email_a298d967e92ede387b20]
[pii_email_7dbb51b3f4a32a723f1f]
[pii_email_b577d2980857ffeb4c12]
[pii_email_81a1afb348ebb5e42f9f]
[pii_email_2f205699ebce3468f7f4]
[pii_email_a297cf752d469bea78cf]
[pii_email_185ea7cd7bd8bd7b97aa]
[pii_email_74f7569843d3f2def00d]
[pii_email_64f4500c8a1f4f72230b]
[pii_email_bd97eb2899886ebcf30a]
[pii_email_6916d4cabca1b9ca16ad]
[pii_email_9452e2a229ff6dd93683]
[pii_email_be1ebcd7c93083d73203]
[pii_email_b13a8acc7ac8175ab3ac]
[pii_email_92bd6de904a9b8ff62a2]
[pii_email_9cc48995aeea75919cc5]
[pii_email_eeeb218557e4f0eaf92d]
[pii_email_1564e1e07fcec84da324]
[pii_email_8fdba4d2ad522730862a]
[pii_email_9ddf4d8771efb4c0749d]
[pii_email_1e9ca52e4cfda438bca1]
[pii_email_14ab9f4425129310ecae]
[pii_email_6541417a9fc64aa3af67]
[pii_email_bcb8d8834b098e270e2d]
[pii_email_1deb90aaeaf660d8cb2b]
[pii_email_99f92a7ee8357d94ee1e]
[pii_email_4309f484dcf7bb3b2d83]
[pii_email_d8d503593b523853732e]
[pii_email_7a2a7b95c95fc21c1aad]
[pii_email_0b3f52615627d26bd235]
[pii_email_f5091677260689e8d681]
[pii_email_8a498b28ea54887291ad]
[pii_email_aafa15eb1c7cac5d45de]
www.valitutpalat.fi,[pii_email_97c473057e4aeda13a7f]
[pii_email_a39add055032f55de7a2]
[pii_email_cefefa2c8f14bf2f5045]
[pii_email_6c2cef78ca19d891917b]
[pii_email_6a08c71b20aa6ca0391a]
[pii_email_f90766aaee84355dc01a]
[pii_email_cd4b80dbd951adb0d4dd]
[pii_email_6cb8b77c910038dd1234]
[pii_email_0b412fe72415975921c9]
[pii_email_4eece8d529a4d2b9f497]
[pii_email_6820899eec144ad3cdf7]
[pii_email_013eff7c3a5bb16c8db3]
[pii_email_950a60b873a0232e29b1]
[pii_email_ea5d2dd19fd3a166495b]
[pii_email_72bacb2acad2ba8c0c85]
[pii_email_ff890044d8c19d8dd1ca]
[pii_email_a47adf028c6d143e70b2]
[pii_email_5f989e2fb5d007bf52e0]
[pii_email_b802d8a91193a574c04f]
[pii_email_c8bf298f2ce1a5cc95c6]
[pii_email_b4d33d8c4ef617608186]
[pii_email_23db1d27ca26f48813ea]
[pii_email_89fd3ccf826776c5992e]
[pii_email_0a98cbf6ee43c8e3e0bb]
[pii_email_864e0f7ec19004087712]
[pii_email_78119ce5c76e64939d5c]
[pii_email_a66657395770351f8be3]
[pii_email_d1070ceb21f0d92f7b4b]
[pii_email_d07cf7ccd734d61ca159]
[pii_email_170f48204c9bdf9eafd2]
[pii_email_49fb1ab9dde3e6d84e78]
[pii_email_14fc8779f691bb10eda7]
[pii_email_b571d1465109aad349c6]
[pii_email_730ef27d1943fc9b3f59]
[pii_email_5b4b1c1c65cde49e9b4b]
[pii_email_faad2f9fa8b4c5e3ef00]
[pii_email_78604bb747990490c60d]
[pii_email_13c4fc09451027d3c124]
[pii_email_f886ca817c3ecfa6ece0]
[pii_email_4c7bff553b9d4e11c273]
[pii_email_86acb64fbe3af4df83d6]
[pii_email_2db85b0e43a901adc77e]
[pii_email_ddeb410448d0f83674fe]
[pii_email_b17e0e66b6a227fa0781]
[pii_email_9ce7d4dc5f93a2a046d6]
[pii_email_6de6ae82571968b48b3a]
[pii_email_d74dbb4c2afeb0da3533]
[pii_email_116b6cd557488007b853]
[pii_email_25ccf385f12d180a4c8c]
[pii_email_d6babad0cc44e7a0c708].
[pii_email_374de2a9b78983619947]
[pii_email_eb4baaad330c2fdb783b]
[pii_email_2fcf0a0d02156b7d4e58]
[pii_email_54372d4b54c90e9baa50]
[pii_email_5d98db2dd6be94ab9ebf]
[pii_email_9cb33f4a31a7d1b003e9]
[pii_email_7fec1cb82d196179510c]
[pii_email_ffeb9f091cd04278adb0]
[pii_email_29f58cbdab71110001ec]
[pii_email_8d25016da15a94876480]
[pii_email_520063e0ecb958e29278]
[pii_email_eed636f051e6e945cb8a]
[pii_email_96d21fbe3dd2e07636eb]
[pii_email_52df3e5b42ca099167b3]
[pii_email_c1f4c357a66784c7d07b]
[pii_email_f51a786e267754a605d9]
[pii_email_05633a33e7ec6ba05010]
[pii_email_010e07591ea06304fb93]
[pii_email_776a63b5b7660824d0ab]
[pii_email_70930f004898cc5d9ef9]
[pii_email_be6a06996e99f3d7480e]
[pii_email_7ad05f1c2a88739eca71]
[pii_email_2bea4bc537eea16944fc]
[pii_email_d1d1db56854b6707e329]
[pii_email_be9dc2df7749b916cdf7]
[pii_email_80b5ba418acee78bf053].
[pii_email_7dbbeffded1bf337dd28]
[pii_email_cb78eb8c6bcfd1eec00e]
[pii_email_1bf8572e2a89cbd4b671]
[pii_email_58a6a619fc3ea359fade]
[pii_email_e99f5487a80bb4691c40]
[pii_email_b211ebeb0baeb03817a5]
[pii_email_8314c0de8489c2bc12c7]
[pii_email_f1c06a6b7281537b3308]
leinos essi <[pii_email_fc6e91b9e7f569cc67fc]>
[pii_email_b9efb0f502b49cc40713]
[pii_email_f0cc382c0d57c2a4bbdc]
[pii_email_d73cb5208e2ed13492a3]
[pii_email_f2a8741cc456ce834cde]
[pii_email_f12926a4f5e2c46aec26]
[pii_email_651ea03ac9985d5aafbf]
[pii_pn_131f237ba7e8af59a481]
[pii_email_00fc061ae2b996b77fee]
[pii_email_b816c059968755bc8910]
[pii_email_a3a228728228d348f9a9]
[pii_email_dcda5484e71ae72aec46]
[pii_email_5494c23f528f7e09ba79]
[pii_email_b5bdb1a3076e6de97f2c]
[pii_email_3b64a4d3ea99d2189984]
[pii_email_281da2c3d7c64e274310]
[pii_email_c8f15d25f55adffb8d89]
[pii_email_de4d4651b749d7d506b3]
[pii_email_4f419aca4061bec67253]
[pii_email_00a72fb5e16a4f526c18]
verokortit.sok [pii_email_be09763a0966de43e7a6]
[pii_email_d2d8330b6536a3367bea]
[pii_email_2e3a04c01548d902bbc8]
[pii_email_9269f5e6df7696f62e17]
[pii_email_d9a49a62e127aad9aab9]
[pii_email_fcfdacd2de46c2b78e38]
[pii_email_789aee1bb24e56ed8ca7]
[pii_email_ebe2e7e58e9844f76613]
[pii_email_87e81f31616c9bbe4fbf]
[pii_email_a394f55de1dd81d4205b]
[pii_email_e3267a5752290fa535b8]
[pii_email_50bcf8381f5397923617].
[pii_email_c9e51a5f65df42200176]
[pii_email_7192736810644788e07d]
[pii_email_06194ec6ccb537443e96]
[pii_email_2e510fddd0a1dacd6d42]
[pii_email_d52152b1fbd7e70fb286]
[pii_email_bb51226f27dafcc76d45]
[pii_email_6d3e3eaa3c191f95f883]
[pii_email_a76c2461b338bb5a7218]
[pii_email_25a98fdd59f65828a74a]
[pii_email_785e7160b6a2a82b8b8a]
[pii_email_82e3a79a8193dd254478]
[pii_email_1c68e40f27b767cbf181]
[pii_email_23e116a531e1412b9c85]
[pii_email_1a2065787ea7843c6848]
[pii_email_ef3588e7285614d02d34]
[pii_email_d01f0480cad494605bc0]
[pii_email_5c9a753bbdec65321df8]
[pii_email_da365234864dfe4a9e3c]
[pii_email_96d3b88f4dc1c66f3677]
[pii_email_cfb1346553ad02ba45c9]
[pii_email_c67aab8b867039c31adb]
[pii_email_3e08879829af89f6d0bf]
[pii_email_80a8baa78dc89046021b]
[pii_email_c11246cfcb0657353998]
[pii_email_6ff2103762678fb08c40]
[pii_email_33bcc5fa9284de56eb3d]
[pii_email_b6eeb432b0fe0f3444b4]
[pii_email_65215600b2f59939be03]
[pii_email_9ff75052445965b139ab]
[pii_email_e09ab8a4e1291f97859d]
[pii_email_63e3d8e533f9496c51e0]
[pii_email_3e1dd2fa7f608d0d5de4]
[pii_email_2948e6b3f71039a41c03]
[pii_email_5c7163f0fe2488540e64]
[pii_email_39cdff31a38be82a329f]
[pii_email_9ed62b9e590d566ff830]
[pii_email_4c8071d5e2065ed35a08]
[pii_email_da39611cf8a973fc9c6c]
[pii_email_9a88751d143db2fb9dcf]
[pii_email_e6a8cf1a16253235d414]
[pii_email_a91a8114084c4a01959f]
[pii_email_1360a1b56a4eb72c9116]
[pii_email_e7cec3f17dfe389c11a7]
[pii_email_67f8f36bf79f2a36613b]
[pii_email_9ce1a63411d5ce881ddb]
[pii_email_e2eb8cff266c1f70fcde]
[pii_email_ec3ca7baae1c306d4bff]
[pii_email_2f0a93d935474795243c]
[pii_email_5cecaceb295f7cc02a57]
[pii_email_443c1cd19a35a20c8905]
www.jahtihovi.fi [pii_email_1111960d22a63380efa8]
[pii_email_5f1223de90d7682c24be]
[pii_email_cd3d8a5fd59bf0ddeb32]
[pii_email_a6f237e1dd4a0d81dee9]
[pii_email_59067f6dd9b755767bda]
[pii_email_9713bfdd8e3dc3e0a68b]
[pii_email_5498637e5e776478f8d9]
[pii_email_9269185613ad40cb4dde]
[pii_email_62f96516ca620e00fdaf]
[pii_email_b7a528b5ad73daf04b69]
[pii_email_358eb1f8b02b8e004902]
[pii_email_586fc0037693c7c6e4d8]
[pii_email_5ad2e0e51c406a7154c6]
[pii_email_90ae4c8595a885b08742]
[pii_email_a5a842da38d03d60c910]
[pii_email_5415a6dd5ef9dbd0bb26]
[pii_email_727404a60b5e3baae8f4]
[pii_email_82d6269e0b8f5c4dec89]
[pii_email_035291dc5a1676d96ee5]
[pii_email_4a21f239a95b3561b52c].
[pii_email_91365d69a104dc3ec1f6]
[pii_email_50e15ba3f589fd34e72e]
[pii_email_136ef36fdfb8a54214f4]
[pii_email_27e0a6c84c7d340635a9]
[pii_email_0021fe5e994a91ed136f]
[pii_email_418d2be6f7532ab2fb16]
[pii_email_19140ae8b78e436bf93b]
[pii_email_77ee2e17cd24efd8fd33]/varaukset
[pii_email_a4fd51ea85b54379ed04]
[pii_email_811c11fd342f14cee2c0]
[pii_email_0f1b91e4d24d3551c83a]
[pii_email_336d99f7c103cf0894fe]
[pii_email_baab7ad566372335e215]
[pii_email_2240d9b4a8e4b7993008]
[pii_email_2a62604dcd042017d884]
[pii_email_c62cdc3ec60d2c416698]
rekisteröinnin [pii_email_f790ded84654ec9bff59]
[pii_email_5604d0b54a95fdee2a4d]
[pii_email_fe2b6fa8704589b5d6b1]
[pii_email_6fa127ed5a7d77ae2a68]
[pii_email_138459bbd60128ef34b2]
[pii_email_547f8117fa7e120f76c4]
[pii_email_19d33600ff4ef39cbbb2]
[pii_email_864b7ba601fbe3b9717c]
[pii_email_dd9cfd174ea11ddc0aa1]
[pii_email_11b0557e3386ea93ec5a]
[pii_email_e884867191c14e342bb6]
[pii_email_0a84153badb19cfe3ac0]
[pii_email_61436fbc87daf02e16cd]
[pii_email_36927254cae2d3508386]
[pii_email_f395b4d0b00cdbf0e289]
[pii_email_c4333d978142a5479c9a]
[pii_email_494b2d15616ae8645d81]
[pii_email_883dc43e728f8984ccc1]
teen [pii_email_444ec2ff25cea43ede58]
[pii_email_eaa24de61e0474f570a6]
[pii_email_7eb31268bb38e8e37b98]
[pii_email_f30e0467b3fae227fc73]
[pii_email_e0242d55e2cc062ea9c1]
[pii_email_8f648e337eb23350124d]
[pii_email_5f0652f682d68ecef630]
[pii_email_60ead907b91f9de04a32]
[pii_email_9c3ec4e54dcfc848b457]
[pii_email_6900df6427b275afd777]
[pii_email_2af2a012bc8d75bf2d2d]
[pii_email_5b31028c9795be1c42c6]
[pii_email_259c5e94547c61f4695d]
[pii_email_988355286af67aeb7f6e]
[pii_email_d2d2d8b642b9af84747e]
[pii_email_3076d0b156fa2add0eea]
[pii_email_0ce5d52fe65a1c8b8167]
[pii_email_32d09c4f995304b9fb1a]
[pii_email_a37eaf401a1352845c77]
[pii_email_74e761347d10687e04f4]
[pii_email_e2a7df5ca79598b2477c]
[pii_email_7874138000a4333f872e]
[pii_email_d3ffc08ad0ec4213ed00]
[pii_email_dcbca597eeb0794f8de3]
[pii_email_46df8000188732abb197]
[pii_email_22496d8895bec6314887]
[pii_email_44852158bfa36fd45c7c]
[pii_email_bea59c1e53652ee1dbd1]
[pii_email_d59074af315b22adc37d]
[pii_email_688000634764bbe38bdd]
"[pii_email_af2d2ecad12ed90b4f62]"
[pii_email_80cb810f4f1d7ec9a013]
[pii_email_ccebc7af929c5dd8a126]
[pii_email_6f2b52543a76e3f1d481]
[pii_email_fc11a0490dd2333705a0]
[pii_email_2580c3386c149b2db28c]
[pii_email_0858766850ba545e61ae]
[pii_email_5bc2705992a1f68731db]
[pii_email_55e91cf0e38f868b0526]
[pii_email_92a6c9d88c12c7fe2720]
[pii_email_c14e6a253fce2c0312c3]
[pii_email_f240a1d0490558d2476b]
[pii_email_3c9d873a646de6c8cbfc]
[pii_email_332f1314b0cae533c216]
[pii_email_6c9bf63ad6cb5530b2f3]
[pii_email_763dc4fda8fb456ee409]
[pii_email_059372301bed2a5816e7]
[pii_email_4f0739ffbdefee026cf6]
[pii_email_9701b4f471e9e4286715]
[pii_email_bd52974430b65965bc7e]
[pii_email_c3fbd0ebd263422cb346]
[pii_email_0616c15bc347491210e4]
[pii_email_b58e683f64ea5df83b33]
[pii_email_f64aecbb8bd72bbfdc16]
[pii_email_cda94dcbdc623b9674ad]
[pii_email_b0f0ecd7e1c781dff337]
[pii_email_0c4e5dc143c3dd61a15c]
[pii_email_1b6a1d7b57f42f642138]
[pii_email_f808d398a8d5da451a11]
[pii_email_cd8fcf7dc868d00af705]
[pii_email_7241354b7c45cfaf7d16]
[pii_email_4cdea1035f70582ea013]
[pii_email_047c2e3712461ccdce58]
[pii_email_60e19089e75d36c4b219]
[pii_email_bd0bca0a572e7e4a7b97]
[pii_email_b72f53d5cf5e25be2bb9]
[pii_email_a031b3635b9bc8cf2d3c]
[pii_email_117926786779f1e24290]
[pii_email_2c6cb8ace1be96117015]
[pii_email_923b1e4eb7e90f734d78]
[pii_email_c75373ce5b34bf577425]
[pii_email_1616c2fd7e96e89fab25]
[pii_email_44fc104a90c1400dc244]
[pii_email_fc9a4294eeb213ab6fad]
[pii_email_2617d3ed549df2b46e17]
[pii_email_5a8568749e03b6b72ce0]
[pii_email_b07aeebe4e4c770802ca]
[pii_email_9c4d2b6f332e78edf5a2]
[pii_email_a3dfc32bd199815b4297]
[pii_email_7598140d632d5d1af197].
[pii_email_4d2d705086a05fa179b4]
[pii_email_da4229cc212e6f01626b]
[pii_email_8caf70a5bf0fcb1f50ae]
[pii_email_325af8e03a20ddb5cb8f]
[pii_email_0f8de4c3442be6f1da82]
[pii_email_505bb1859b9b9c0a4375]
[pii_email_932d8ddd4602fe6be01c]
[pii_email_0353a3d4582068cd1f9a]
[pii_email_440e95722327f017f2c3]
aira [pii_email_f183f9a9a121abd47921]
[pii_email_d77a66a3a222e7b08c21]
[pii_email_6d3e7f1fe38a3a2573f9]
[pii_email_4d5ae1fef8bf11cef451]
[pii_email_880d37f53bda4714199d]
[pii_email_9ac65853929edd3998ec]
[pii_email_5cd3170248b5817a1d5f]
[pii_email_e1d49a826ec67f0df661]
[pii_email_601f9721c3968cde4aab]
[pii_email_eeb3986052da9212c1fb]
[pii_email_90e7c15cd2417efecd7b]
[pii_email_5a7a44b1a205f018aeab]
[pii_email_2726f6b50ed12872536d]
[pii_email_678ffa150581f4f5d83a]
[pii_email_6b2b7bc2edc158eef375]
[pii_email_cc4664b04730b607e2a1]
[pii_email_9b25e3c397cfbe73826c]
[pii_email_fe45968a2434344b7cd4]
[pii_email_65caa0329b4e0729193f]
[pii_email_16d208de93270b4d7fd5]
[pii_email_7a3bef3d2ef937d96573]
[pii_email_8c71b1a5866a48260001]
[pii_email_ed2aab6403bf4b022bc4]
[pii_email_b49d8fde645e88aefc67]
[pii_email_67a0aa7e531eef917421]
[pii_email_7d6137a43d5b22b59c76]
[pii_email_cc23d79c65abf8ac7efd]
[pii_email_c05ec0e34dc3851e6932]
[pii_email_0b814bf9e11b5bd70da8]
[pii_email_f2eb2c5a2875066d2764]
[pii_email_433cf1ed29b17099d8ca]
[pii_email_57048ae1edf75ae1b4f8]
[pii_email_faeaedc4eb7a2a67a7ff]
[pii_email_3794902dbf2614a8c3f6]
[pii_email_d8faa1d7ae79278f0378]
[pii_email_3cec029115148c603337]
[pii_email_2dc9d8fbc37ab8809b81]
[pii_email_0fe6c42e65e1faa92bf8]
[pii_email_ceaddf05e27541bc727e]
[pii_email_0e732d16378b280b5ef9]
[pii_email_ce3cab3ba51f202b48e1]
[pii_email_f61c24e549c7cfb23941]
[pii_email_28d516bc566d93865c1c]
[pii_email_0da96df34a90e8804e8d]
[pii_email_1fa5c77b5927153cdbc6]
[pii_email_dd8f2c6e554e857fbad5]
radio [pii_email_ec5264dc625e33248818]
[pii_email_8fa76472515018e35439]
[pii_email_fd69dd7c30e9ab966377]
[pii_email_604169f28dd755104299]
[pii_email_f6d102c186a7439fc259]
[pii_email_855a3e2df3012ef7ba12]
[pii_email_4985cb5f933e8c7c042b]
[pii_email_105c7076f72063a5983c]
[pii_email_2b20d46a5fe285a3c6f0]
janita johanna [pii_email_b67e647a3278976c1b3e]
[pii_email_3b9a3c21ef7f14d3a5cb]
[pii_email_75aae466e75c1f07be5d]
[pii_email_bedbb803eb97a22d613a]
[pii_email_34675ed166868f2efc7e]
[pii_email_8953fcff2f2c1d49fbad]
[pii_email_278e67c21e676e34fd01]
[pii_email_08985c09143093e8a313]
[pii_email_e126d330dcd98d94f355]
[pii_email_0ec9f2b8ebd82def0e55]
[pii_email_a2f3572cce5ab885c240]
[pii_email_2b1b5e65378f7c3a1c90]
[pii_email_17313d680d5922738a43]
[pii_email_a44e4a129697e415950d]
[pii_email_b6298392f52c4aae195b]
[pii_email_6d3c2236ae50606a37e6]
[pii_email_816aa1008a2868725c8e]
[pii_email_bacc22d90190f7393090]
[pii_email_1fc2ea49b5f192dc9217]
[pii_email_a8a4ee972663fb8c8708]
[pii_email_4cb3dbd44db3ddb6ca59]
[pii_email_017c70305970033c0dd3]
[pii_email_10b201a231d7ce4e0ba6]
[pii_email_b6e6dc71e86ec346ae60]
[pii_email_5f57fb88beb756fc6191]
[pii_email_09739de3f4a6febf31d9]
[pii_email_c8b3a0017a9341b4d719]
[pii_email_c4892773b889575a7193]
[pii_email_3408ac5e7ca2e0f353e0]
[pii_email_2a9cdfc662fd6c793253]
[pii_email_7d1fb602406a2ef7e830]
[pii_email_651ff7a396f3041ec99c]
[pii_email_062ab990578814421b32]
[pii_email_41f2ca6947884575beae]
[pii_email_ed617b8e81494a4ca29e]
[pii_email_746f0104c53887954a78]
[pii_email_50425b5764e508e2287b]
[pii_email_f7ae4ed0eddb5dc4946d]
[pii_email_0ec0f0ac7eb22d82cc6b]
[pii_email_0b69fcaf56043b592060]
[pii_email_e82d2efdb48dfa1a6584]
[pii_email_a6cb4754725d38e3a7fd]
[pii_email_9300116f1bb78640331f]
[pii_email_6d975a7c44fa02f4d5e5]
[pii_email_22df39ea288d647eb952]
[pii_email_8b2d2b513d1b5cae7a16]
[pii_email_604673d3bde81e24e71f]
[pii_email_7595a3707457d1df5d94]
[pii_email_5b812649b9c7b2979e2c]
[pii_email_466cbbbdc08ddabe0b09]
[pii_email_cfb54a28286ee8a8c841]
[pii_email_ec6981fe15760ef01ab0]
[pii_email_8ccf9bb11ecf722955da]
[pii_email_727ebfaffd873a248fc5]
[pii_email_8b06613b616f7a32207b]
[pii_email_df11c6186337903d9a95]
[pii_email_06f149728a9c21dc1640]
[pii_email_25f553d7a393ec822342]
[pii_email_77e86524f31ba6f56cd7]
[pii_email_9a7051fa7f8b3da5573c]
[pii_email_c57c3337f41e547601f9]
[pii_email_723be78d0fb6ab88014a]
[pii_email_496eb8cb7786496722a3]
[pii_email_c1e42aded6af7235b3ec]
[pii_email_115a55be02d0cecfc166]
[pii_email_b15ca4b7f1acdb3f6844].
[pii_email_72b65bb4b87d024f105b]
[pii_email_53b0b7231475f8ed318d]
[pii_email_9183583ef0a0919dc84a]
[pii_email_2dbbab3b6cff04d802bb]
[pii_email_8478445b16f8f4afe6e9]
[pii_email_00d24db3f345976f8a78]
[pii_email_83b95c4a640dc36c0f90]
[pii_email_fb993ce199be4385f6bb]
[pii_email_ce0c1a3065822e37aa5e]
verokortit.sok [pii_email_b74a3f78221176a0139f]
[pii_email_c57cec2c4bc8a855ecc7]
[pii_email_9ebbae1f73f7a3bcc5e1]
[pii_email_e2d54fe059d12ed6f908]
[pii_email_5b142abb6f5fcaf97360]
[pii_email_a4f3a26f82ba287e822c]
[pii_email_9a31bec8847c23e895d0]
[pii_email_477789edff0b09f2bf3a]
[pii_email_a14880059c2bb15c95bf]
[pii_email_edd2ef932134d89385f4]
[pii_email_3f8e69d65aa186f402ce]
[pii_email_4e0f4203fd4bbc8ec89a]
[pii_email_07c8b27cad292368b653]
[pii_email_1248376d1762f7db3e8e]
[pii_email_7b475eae1f950aeda602]
[pii_email_37a0b9d4ce575d1fb60f]
[pii_email_fce20375e0dbdcabf5a6]
[pii_email_3dd876ace5889a2adfe0]
[pii_email_e8a9b1d22d404aeec555]
[pii_email_fccfb98191f1b68fd3d9]
[pii_email_703c8970cecba9612ba4]
[pii_email_2a3c3117a4f777dab3f9]
[pii_email_296f276d19f483fff96b]
[pii_email_a4416ec88a9dc5615afe]
[pii_email_baf24cc7483950f92207]
[pii_email_18345d32d8bf0cc46a54]
[pii_email_6c3b90add3d462bd9ad6]
[pii_email_4fd99ab711f5a7170d60]
[pii_email_dae4e7cacadf66fa1300]
[pii_email_901d278c05b2373a3225]
[pii_email_4cc19385c777348a1d8e]
[pii_email_cfb21f8e762f5a5dbb25]
[pii_email_6bade5bd71efdfa0339c]
[pii_email_a7d8f9a33abea5ff359a]
kari.kauppinen [pii_email_08461bd7cf18f81a1496]
[pii_email_49eb97149e7e3fa1e9ab]
[pii_email_9df058c0960cef4ebd49]
[pii_email_a8991d846c505a610b19]
[pii_email_a1abf16443eed2bd30ef]
[pii_email_72e9a449cb427dd68f92]
[pii_email_d47e39c575c0678334be]
[pii_email_8a153430ed64922331de]
[pii_email_53a9c8345a887785c248]
[pii_email_4c27b18a4b37965d4cfc]
[pii_email_fc2734f319409867663d]
[pii_email_9b56c0f4318403925fd9]
stadin [pii_email_232d1f2491cb1b24b088]
[pii_email_6ebf624b3754aa91ecfd]
[pii_email_5d974fbab03ef5af4f15]
[pii_email_868c5c170b7902b2a3d4]
[pii_email_6f1061bab5d2fd5ab5e6]
[pii_email_2b20513bc9a95d503f0f]
[pii_email_923f379b320023e1f8e9]
[pii_email_882c22de9ac21c71d53c]
[pii_email_10e2733af96898c7ba64]
[pii_email_85a8c93c36226cafa3ac]
[pii_email_84a3bba9e9b03e3b36f2]
[pii_email_330ec76cca63e7332469]
[pii_email_d12fb1f1859484e31c03]
[pii_email_00134d2b7d316b82b751]
[pii_email_6407d779128ab9b1abce]
[pii_email_208e910a47be0499a6bf]
[pii_email_127bc7f032aa372f9ab1]
[pii_email_f0639bccc67e86d4ae01]
[pii_email_e108ad0ca2109033e818]
[pii_email_be45e3441d0c230d61ce]
[pii_email_d53bc12c71a5eb87d358]
[pii_email_b6521501cbd9cc34fd80]
[pii_email_74de5085962586e8b04a]
verify payment europe [pii_email_741f7f461ad3d1a377fe]
[pii_email_f49cc4d8512154dbf7f6]
[pii_email_176ccd9df35cef5215f6]
[pii_email_9ded99b9af5dc084cf4c]
[pii_email_be44cf2700dc8e6963e4]
[pii_email_af4143873052889538cc]
[pii_email_f950319d6746b0617080]
[pii_email_35691709c7c105a1685f]
[pii_email_a3080eb6a33375e94a1e]
[pii_email_dddab10c19f199228725]
[pii_email_82b0d91df0d23df071ea]
[pii_email_0c0938f6bc76a8f9156f]
[pii_email_d7b65d153022a0376c92]
seppo.reinikainen [pii_email_7f58b6ec2b23b59610cc]
[pii_email_ee43d475c0b228346b21]
[pii_email_111cb58e2b691dbadde4]
[pii_email_fcd88b4d0151533504ae]
[pii_email_93e2a94318e7bcd55c8c]
[pii_email_7235f414c0a0f5b260d9]
[pii_email_50f87106ab22a38bd04d]
[pii_email_4b2efdbfc20b976088ab]
[pii_email_766ad43a25bbf2886473]
[pii_email_21cdb0f9034d5d09dad2]
[pii_email_c28917b713e5278a801c]
[pii_email_b6411278cf71ea00fdc7]
[pii_email_abbef722f92f5c3b123c]
[pii_email_e3303661e32fe3b27dc3]
[pii_email_5f33e27e9c3e15c2c06c]
[pii_email_c20c3bcf4c42a620de67]
[pii_email_d1fe30130663443f8a20]
[pii_email_c27a86d041cf98560141]
[pii_email_f963e5a0c02b3a120a7c]
[pii_email_c4be2cb76f812e08473c]
[pii_email_51740f07e4ab08e5364b]
[pii_email_7c6d10a2ec21ae43cdd8]
[pii_email_f68be577df6558e02bad]
[pii_email_a1e31a207c2dcf30e757]
[pii_email_492ad55fe4301391f8b3]
[pii_email_bc056702885281bd65fb]
[pii_email_184fcc81c20c94f7a93f]
[pii_email_dd8b30a6cf236c71759e]
[pii_email_ecd16b80e7329d4635b1]
[pii_email_9ad04810e702bea78f0f]
[pii_email_e1509090d81c8d86d14f]
[pii_email_b3c1c64c0bdad403bb3b]
[pii_email_48cba39376efc14d44f8]
[pii_email_23904b16a68ac3da36c1]
[pii_email_6a7fda43ccdb3b1c5556]
[pii_email_6874072ea89a05f6f221]
[pii_email_254a528ac21ba8f69a94]
[pii_email_ecca447feb5f1d7f06ef]
[pii_email_45686343168f563e40cd]
[pii_email_f56b9e126e71352353e0]
[pii_email_9cc09571e8d9fa2e2cd4]
[pii_email_d1de7ad1d6d6f49efb17]
[pii_email_7b9850ae0b652d360378]
[pii_email_0d6f3ac2916324723b47]
[pii_email_a20b0380669b7856bfa2]
[pii_email_b972b6f50f35d8d5bbe4]
[pii_email_44f30ba2c5d96953cb99]
[pii_email_0aa0be9ebc9506a0d757]
[pii_email_222639e154831a7f1387]
[pii_email_11a270f6dfed03d4b49a]
[pii_email_832f0311a8359446a812]
[pii_email_19654d5405b13663c24a]
[pii_email_43e02980462d2535c9b3]
[pii_email_3e6dc819ff3277b23c17].
[pii_email_2bf9fefdd49970fec22f]
pirkan [pii_email_3377e19d20c398b43cc3]
[pii_email_0ea060dc476b450cfdd0]
[pii_email_0cb9d437c568c0d579d3]
[pii_email_d71a116194e32dd76f64]
[pii_email_04b1dfaf4cba613e0dbb]
[pii_email_205e3a49e535b69a50d2]
[pii_email_fa58749327e77fc3efae]
[pii_email_e4266cbf1aa179eb9bee]
[pii_email_c864f80b4c1176640db1]
[pii_email_d7c331cf706befaf45a1]
[pii_email_67ebe9b8e18fa0c8d84f]
[pii_email_6bc96f591d2a928357fc]
[pii_email_44c4c8594265870fc233]
[pii_email_6978807cb5ee1c1a9b30]
maksed [pii_email_95740073af9febd7180d]
[pii_email_3272ca665c5429056e3f]
[pii_email_3a23d955373dbfc55d9b]
[pii_email_6c0797f33acfa023af4f]
[pii_email_abadddd7705c0e9f54f8]
[pii_email_5c6df5493c5d80ef8301]
[pii_email_71d3456ae80e7cd6f43b]
[pii_email_4596d49eaef054c88acc]
[pii_email_4089802e49415d073c87]
[pii_email_86a40141fb919108cbab]
[pii_email_8ac1e1166f7b272b54d3]
[pii_email_efad4115044a97b43955]
[pii_email_15164b9db73e0b82a927]
[pii_email_9f3a49999bc0894b5ac1]
[pii_email_c9f53233f81fac412e0b]
[pii_email_c4956d4aaf05142957a3]
[pii_email_5912e6975a9398accd51]
[pii_email_e1626a391a440489d493]
[pii_email_c6d20dd13e5c3c6f60e0]
[pii_email_5e78b2c09de3cce79698]
[pii_email_9322b523a6a5b2510c08]
kir [pii_email_036aca447d9656dd3448]
[pii_email_ad4f837b81cb986f030b]
[pii_email_eb51ace4a77facafa840]
[pii_email_ac5d322da9f1bc18734c]
[pii_email_4963ef873adfeebdcd41]
[pii_email_b66fc6c5ed59e49778d0]
[pii_email_9fcb5a408ef808f30ea6]
[pii_email_8dae55b8351ad32f5bf6]
[pii_email_9f75e1b90f7e3661caa7]
[pii_email_7bd6d2bc26a3b11da5c2]
[pii_email_df832b80ea8349da3f8c]
[pii_email_2e64ecbfaa3371791d80]
[pii_email_448fbb8b620d82415897]
sähköposti [pii_email_2c9397cc04428a88f2c1]
[pii_email_6a370eded24716c272be]
[pii_email_1752afea0263b030b4c9]
[pii_email_223382c20c965a05030d]
[pii_email_1f67265d3660edeabf43]
[pii_email_824ff19e749d8aae2546]
[pii_email_49d37300ce30b121414e]
[pii_email_a7b0c4c6cc8eb9f2e719]
is [pii_email_cd4b80dbd951adb0d4dd] legit
[pii_email_d26c9a546873f753abc2]
[pii_email_022fc99bfc9b4859feea]
[pii_email_efd42b52b5ed8c64acda] ristikko
[pii_email_2872df99c36989a366d1]
[pii_email_092bdcc1f2a7f4161aa9]
[pii_email_3dd717125513b9b2600c]
[pii_email_a04ecfea511ea96f595b]
[pii_email_f30103d371486d8fa312]
[pii_email_ac7a64cb3fad6c633b3c]
[pii_email_c84ca07924301066e592]
[pii_email_eb1eb710060fc0dc8273]
[pii_email_25406eee0eaf21f0ebc2]
[pii_email_355f4b9113c35743b33f]
[pii_email_b7807d5865159e53a0f5]
[pii_email_b787948133d759f3030d]
[pii_email_c4a38a66b105da8f2ce6]
[pii_email_a901b75c033eeba93785]
[pii_email_e9dc731be8a066054d4a]
kuvat [pii_email_5811abe8952d732de50d]
[pii_email_338034f14d68ea443925]
[pii_email_ef6e6dbb514321bff9e8]
[pii_email_38e50525e05fd73c9558]
[pii_email_bc6685f408aa944d748b]
[pii_email_608ab67d86b5e21c2b1e]
[pii_email_8be9754afdf479a1bc2e]
[pii_email_1b936891850d97bed9af]
[pii_email_774b54ba0197e645b61a]
[pii_email_7dca61e49d6ac2023010]
[pii_email_296bacf29b74ecace8f2]
[pii_email_ff2bbf93ed9263b64ba2]
[pii_email_066fda70738bae75a16b]
[pii_email_3553966b949564b6d75b]
[pii_email_dcd341c25eadfc42c241]
[pii_email_9848f1804272c9b4eaf4]
[pii_email_bfd3e0a04f4309910af1]
[pii_email_8048f4636932b397650f]
[pii_email_527f77005cd7481d9b85]
[pii_email_148cf692faa6d66a6937]
[pii_email_dbbeffb9424e2c65b273]
[pii_email_b633934cb142a559cc42]
[pii_email_d0d40c774c71341ae988]
[pii_email_ddb7621e4754c0051be9]
[pii_email_2d92cdf8bc9b8b8ea76c]
[pii_email_dff75462bcbdfa2998c5]
[pii_email_07cecec4ee5c8c021f87]
[pii_email_064fd2eb314b69818795]
[pii_email_9faf4305b388ea4dda24] keräilijän sanaristikko
[pii_email_332f6176a158d711cc28]
[pii_email_4dc036ab4e04bc412080]
[pii_email_e279811b272976b0a665]
[pii_email_ef721f47f7c656d9796a]
[pii_email_ab1159ed12c985ae29cf]
[pii_email_3beb9627478771c59cf9]
[pii_email_1e6011d124065e2b3263].
[pii_email_2cbd06be5dfa6742736d]
[pii_email_27efb6f886fd7b686a0e]
[pii_email_06391d666c43a53674da]
[pii_email_4caf9d4aa9562b2413f6]
"[pii_email_c957efbdb98b855a49d4]"
[pii_email_032061b4b19a60779b21]
[pii_email_6f7f210ce24e09089617]
[pii_email_8b128430987bef1e8268]
toivonen [pii_email_d62a29711aeec35f20cd]
[pii_email_4f7a785ba1df92525f15]
[pii_email_9f36afa014495f7b177f]
[pii_email_264cdc59a05f47144ebf]
[pii_email_86278b71a8ec08a2a0aa]
[pii_email_7f7524eb373ca6295285]
[pii_email_1389ec83de8efa64e62d]
[pii_email_ef009350800a03c14408]
[pii_email_4421e9717aba081c72ca]
[pii_email_83d485413a74e1a3b49a]
[pii_email_2f83b4a9ea2d58d4fb74]
"[pii_email_16656c4ad50561a51495]"
[pii_email_443c454d3e2d8ff75588]
[pii_email_f645a0c6389989827dee]
[pii_email_49299afeb561d458434d]
[pii_email_098771a17f0aec59f7d5]
[pii_email_13c7588f2887c684d885]
[pii_email_317e672a51aa43211dd8]
[pii_email_22f58fe6c1cb2c0e9cd5]
[pii_email_995893c5e51ac54e2c91]
[pii_email_410641f98979e13acb39]
[pii_email_6300191333efa51dbe95]
[pii_email_90d6e7ff8004e0441574]
[pii_email_d1b507c260d53fec7dfe]
[pii_email_d5cea2699ca3d458899d]
[pii_email_b578d757b92a64d00b07]
[pii_email_5f431b400a1bd96b1d0a]
[pii_email_1e452c624d5195de5238]
christina.brett [pii_email_f5d06f368e30c03d82d7]
[pii_email_0cde38a45e4ff9918f34]
[pii_email_4b92467a55d23991c7c4]
[pii_email_2999f2d2296705dc244a]
[pii_email_ee8e73564c6005b4d419]
[pii_email_0bcee2c60ae3f79c998f]
[pii_email_945f2f361398e7b81080]
[pii_email_7165f15ee13bb804267b]
[pii_email_b67c48163cb6ba407dba]
[pii_email_5132135a66ee3102f1c2]
[pii_email_fc77651cb763cba3b5d2]
[pii_email_5f2552f44ebec65bf966]
[pii_email_1a30d31a1ac22e8e900d]
[pii_email_249b40e80282578c9157]
[pii_email_20a5161037bf4dea6306]
[pii_email_99a70e58a4464a20e6a5]
[pii_email_36f659de6369fd1112bc]
[pii_email_f8d0dacf05791430d865]
[pii_email_5e46bacf57645e6517d8]
[pii_email_c0cb86445d245cfadb1b]
"[pii_email_fbdf6abb2f4d4d137a34]"
[pii_email_30fd5a614ceb50ff30e1]
[pii_email_6105e3a51ed212bd59a2]
[pii_email_db6dc50553c2b77c5a8c]
[pii_email_4856a1c1bd5c6455af25]
[pii_email_e5cd24e91f716c7415ec]
[pii_email_76f1919a99b4e215b357]
[pii_email_853756ca85d7dfd5f2df]
[pii_email_a43765d0ac1447571f9f]
[pii_email_78ae0bc42d21c1462c20]
[pii_email_aa13b2735abf84de8825]
[pii_email_dc228cd06d2ea5e74da9] ristikko
[pii_email_01d86ef951bf7cf28cc6]
[pii_email_1376b8e34ec7fd106e1f]
[pii_email_93e3bd166ccca78acbdb]
[pii_email_01b8de6feff503c27114]
[pii_email_5ff99641f57a194cb764]
[pii_email_1e01dbc9539a53ff3d30]
[pii_email_af5ef7129b2d3452e7c9]
[pii_email_67c8ae01e1fd667f6139]
[pii_email_01c1f8d5806680c030f4]
[pii_email_378fd40961964a880343]
[pii_email_9e6c65e096e0c622dce7]
[pii_email_ac4f82dd3a1f0e78b100]
[pii_email_d602883aa267b5f30de7]
[pii_email_edcb2162cf3e7fa5dac8]
[pii_email_b573c2d328bf8ee7b8d9]
[pii_email_3ad7867779479798a682]
[pii_email_10c5e354aa709c4e0b01]
[pii_email_21e6544aa007da1d2a29]
[pii_email_f4308506bb76839a470f]
[pii_email_cd2c8536b53cb3bb9e41]
[pii_email_be4207b5f5f1c14ca3a2]
[pii_email_d159525504b729d1a3f8]
[pii_email_cd192971c601bc3f7355]
[pii_email_46b36bc9564f24a9b8d6]
[pii_email_d422c3b24223b2c89470]
[pii_email_8acd9bc6a0db2dac9177]/myytävätkohteet
[pii_email_d2532748ebe7e566665f]
[pii_email_35cebf6b9c8c2887a621]
[pii_email_e7d946cab807896d32e7]
[pii_email_52bcc85f2f7a349c80d9]
[pii_email_dc8baa7656aa8fabf921]
[pii_email_55f1e27d43f22c73b247]
[pii_email_e3bcc1be091710a380a1]
[pii_email_3b85df1da007daa0f348]
[pii_email_e87587805017d2f4f54b]
[pii_email_ba7847e3fa428b918330]
eniro numerohaku kirjaudu [pii_email_8aa39c350722b6857f20]
[pii_email_acd2ac39c065089b15b2]
[pii_email_beaa9981e04bc6f32d51]
[pii_email_ffc3015b7d78c8acae6a]
[pii_email_c99a8cdd6beaf8e1ba34]
[pii_email_31ef54121227a037d3b2]
[pii_email_01559889b15247433c1f]
[pii_email_a1dde8d386a6ebb74f79]
[pii_email_59e3aa9e3fcac3a874b4]
[pii_email_8e95e3c548c6984ef0be]
[pii_email_f7cda4a39d84f4967a8d]
[pii_email_2fb97adb341f9c6db96b]
[pii_email_9b20ce55d793993206e9]
[pii_email_bd224c854dffb8f9f7db]
[pii_email_0419f2a3e56bc71f2c6d]
[pii_email_5ed23d7c1ff5f0f95c30]
[pii_email_6d0b17be0f0bafa6e6fb]
[pii_email_1cb2824b00c3f64b7866]
[pii_email_d0e4270091675b35fc79]
[pii_email_6e64f3a099d0220369d3]
[pii_email_c6eac46d5d52c3528563]
[pii_email_d19ea6b5307a909d125e]
[pii_email_059192425dd3d1f95113]
[pii_email_66a4d31726ef64365d59]
[pii_email_6ee8bd73ea5d11140b0c]
[pii_email_243b5ca1856eda35a6a6]
[pii_email_2659f9869cc8b981fc4f]
Related posts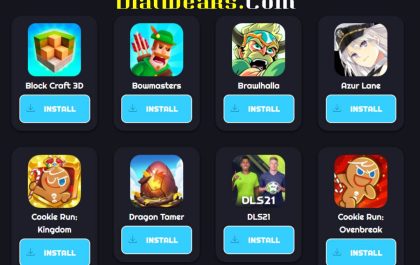 What is Viatweaks.Com? – Completed, Games, Works, and More
What is Viatweaks.Com? Via tweaks.com – is Android App that is available on our Store. You can download all versions,…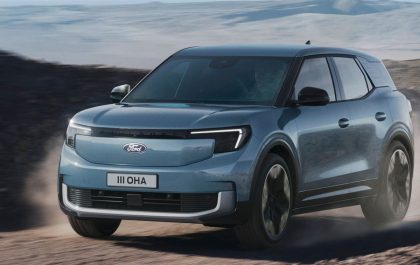 Electric Ford Explorer Improvising Design and Release Date
The electric version of the Ford Explorer is called the Ford Explorer Hybrid. It combines a traditional gasoline engine with…