Microsoft Outlook is a widely used email management system. However, certain errors can occur in your Outlook accounts and you need to determine the exact causes of such c in order to fix the problems. The error [pii_email_30265d46d5416259213d] is one of them. There are many possible causes for this error. This article describes all the reasons and methods to fix this error.
What is the mistake [pii_email_30265d46d5416259213d]?
There are several reasons behind the [pii_email_30265d46d5416259213d] Error Code mistake. It ranges from installation issues to compatibility issues. The next section explores all the key reasons.
What causes [pii_email_30265d46d5416259213d] Outlook Error?
The main reasons for the pii_email_30265d46d5416259213d error are:
Older version of the Microsoft Outlook application
Pirated or cracked version
Older version of the Microsoft Outlook application
Pirated or cracked version
Non-compatibility with the operating system
SMTP server issues
Issues with installation
Non-compatibility with the operating system
SMTP server issues
Issues with installation
Fixing The [pii_email_30265d46d5416259213d] Error?
Given below are some of the methods that mostly helps you in fixing these errors. However, you need to have a clear idea on the error and the following methods
Method 1: Clear Cache and Cookies
Cache and cookies of your previous Outlook account can show this pii_email_30265d46d5416259213d error, and you can simply clear cache to solve this issue. The following ways will help you clear the cache:
Clean your cache and cookies from your browser data.
Close the Microsoft Outlook account and reopen it.
If you have multiple Outlook accounts, then close all your accounts and use one at a time.
Check the update notification on Microsoft 365 and turn off the auto-update option to get the notification.
Update your Microsoft account whenever you find an update available on your screen.
Method 2: Use the Auto Repair Tool
If you are unable to solve the pii_email_30265d46d5416259213d by clearing the data, then you can try another method to solve this issue. For example, you can use the auto repair tool of Microsoft to detect the issue.
Click on the Programs and Features on your control panel
Else, you can search such programs and features directly from your Windows tab
You will find a tab called "Microsoft Outlook application."
Choose the edit option from the top panel of this application and select the 'repair' option.
Method 3: Reinstallation of your operating system
It might be a case with your operating system because Windows 10 is not compatible with the latest version of Outlook. You need to change your operating system to solve this problem.
You can use an older version of Microsoft, like Microsoft Windows 7 or Windows 8.
On the other hand, you can change the version of your Microsoft Outlook and choose the one which is compatible with your existing operating system.
You should avoid duplicate websites to install Microsoft Windows and Outlook, and you must install the same from their official website. You can also use the windows repair tools if you are using genuine software with a valid license.
Check your server port and change it if it is required
Method 4: Reinstall Microsoft Outlook
Sometimes, the Microsoft Outlook application can conflict with other software or applications installed on your computer, and it can show such errors like pii_email_30265d46d5416259213d. If it happens you need to uninstall the broken version and reinstall Outlook. These are the following steps:
Uninstall the duplicate or older MS Outlook version from your computer.
Download the latest version of Microsoft Outlook from their website
Install the same in your system to solve this issue.
Make sure you have deleted your old data pack from your browser and restart your PC after installing the latest version of Outlook.
Note: An important point that you must know here is that you must always keep a backup of your Outlook file before fixing the errors.
Conclusion
If you are unable to solve this [pii_email_30265d46d5416259213d] error, it is better to contact Microsoft support. The service is pretty good and the team is very supportive in terms of your understanding. In addition, they are committed to providing the best customer service.
Related Searches
[pii_email_52bcc85f2f7a349c80d9]
[pii_email_dc8baa7656aa8fabf921]
[pii_email_55f1e27d43f22c73b247]
[pii_email_e3bcc1be091710a380a1]
[pii_email_3b85df1da007daa0f348]
[pii_email_e87587805017d2f4f54b]
[pii_email_ba7847e3fa428b918330]
[pii_email_eed636f051e6e945cb8a]
[pii_email_96d21fbe3dd2e07636eb]
[pii_email_52df3e5b42ca099167b3]
[pii_email_c1f4c357a66784c7d07b]
[pii_email_f51a786e267754a605d9]
[pii_email_05633a33e7ec6ba05010]
[pii_email_010e07591ea06304fb93]
[pii_email_776a63b5b7660824d0ab]
[pii_email_70930f004898cc5d9ef9]
[pii_email_be6a06996e99f3d7480e]
[pii_email_7ad05f1c2a88739eca71]
[pii_email_2bea4bc537eea16944fc]
[pii_email_d1d1db56854b6707e329]
[pii_email_be9dc2df7749b916cdf7]
[pii_email_80b5ba418acee78bf053].
[pii_email_7dbbeffded1bf337dd28]
[pii_email_cb78eb8c6bcfd1eec00e]
eniro numerohaku kirjaudu [pii_email_8aa39c350722b6857f20]
[pii_email_acd2ac39c065089b15b2]
[pii_email_beaa9981e04bc6f32d51]
[pii_email_ffc3015b7d78c8acae6a]
[pii_email_c99a8cdd6beaf8e1ba34]
[pii_email_31ef54121227a037d3b2]
[pii_email_01559889b15247433c1f]
[pii_email_a1dde8d386a6ebb74f79]
[pii_email_59e3aa9e3fcac3a874b4]
[pii_email_8e95e3c548c6984ef0be]
[pii_email_f7cda4a39d84f4967a8d]
[pii_email_2fb97adb341f9c6db96b]
[pii_email_f6f22d407c91b58f8d91]
[pii_email_3bc8db408eaadfb6b87b]
[pii_email_30265d46d5416259213d]
[pii_email_e6685ca0de00abf1e4d5]
[pii_email_dbd4bafe4e524e4b5784]
[pii_email_782a075b107d422b5f93]
[pii_email_97c473057e4aeda13a7f]
[pii_email_80b5ba418acee78bf053]
[pii_email_e9867cbdc96837edf601]
[pii_email_a427253221614b6547d5]
[pii_email_29f58cbdab71110001ec]
[pii_email_8d25016da15a94876480]
[pii_email_520063e0ecb958e29278]
[pii_email_1bf8572e2a89cbd4b671]
[pii_email_58a6a619fc3ea359fade]
[pii_email_e99f5487a80bb4691c40]
[pii_email_b211ebeb0baeb03817a5]
[pii_email_8314c0de8489c2bc12c7]
[pii_email_f1c06a6b7281537b3308]
leinos essi <[pii_email_fc6e91b9e7f569cc67fc]>
[pii_email_b9efb0f502b49cc40713]
[pii_email_f0cc382c0d57c2a4bbdc]
[pii_email_d73cb5208e2ed13492a3]
[pii_email_f2a8741cc456ce834cde]
[pii_email_f12926a4f5e2c46aec26]
[pii_email_651ea03ac9985d5aafbf]
[pii_pn_131f237ba7e8af59a481]
[pii_email_00fc061ae2b996b77fee]
[pii_email_b816c059968755bc8910]
[pii_email_a3a228728228d348f9a9]
[pii_email_dcda5484e71ae72aec46]
[pii_email_5494c23f528f7e09ba79]
[pii_email_b5bdb1a3076e6de97f2c]
[pii_email_3b64a4d3ea99d2189984]
[pii_email_281da2c3d7c64e274310]
[pii_email_c8f15d25f55adffb8d89]
[pii_email_de4d4651b749d7d506b3]
[pii_email_4f419aca4061bec67253]
[pii_email_00a72fb5e16a4f526c18]
verokortit.sok [pii_email_be09763a0966de43e7a6]
[pii_email_d2d8330b6536a3367bea]
[pii_email_2e3a04c01548d902bbc8]
[pii_email_9269f5e6df7696f62e17]
[pii_email_d9a49a62e127aad9aab9]
[pii_email_fcfdacd2de46c2b78e38]
[pii_email_789aee1bb24e56ed8ca7]
[pii_email_ebe2e7e58e9844f76613]
[pii_email_87e81f31616c9bbe4fbf]
[pii_email_a394f55de1dd81d4205b]
[pii_email_e3267a5752290fa535b8]
[pii_email_50bcf8381f5397923617].
[pii_email_c9e51a5f65df42200176]
[pii_email_7192736810644788e07d]
[pii_email_06194ec6ccb537443e96]
[pii_email_2e510fddd0a1dacd6d42]
[pii_email_d52152b1fbd7e70fb286]
[pii_email_bb51226f27dafcc76d45]
[pii_email_6d3e3eaa3c191f95f883]
[pii_email_a76c2461b338bb5a7218]
[pii_email_25a98fdd59f65828a74a]
[pii_email_785e7160b6a2a82b8b8a]
[pii_email_82e3a79a8193dd254478]
[pii_email_1c68e40f27b767cbf181]
[pii_email_23e116a531e1412b9c85]
[pii_email_1a2065787ea7843c6848]
[pii_email_ef3588e7285614d02d34]
[pii_email_d01f0480cad494605bc0]
[pii_email_5c9a753bbdec65321df8]
[pii_email_da365234864dfe4a9e3c]
[pii_email_96d3b88f4dc1c66f3677]
[pii_email_cfb1346553ad02ba45c9]
[pii_email_c67aab8b867039c31adb]
[pii_email_3e08879829af89f6d0bf]
[pii_email_80a8baa78dc89046021b]
[pii_email_c11246cfcb0657353998]
[pii_email_6ff2103762678fb08c40]
[pii_email_33bcc5fa9284de56eb3d]
[pii_email_b6eeb432b0fe0f3444b4]
[pii_email_65215600b2f59939be03]
[pii_email_9ff75052445965b139ab]
[pii_email_e09ab8a4e1291f97859d]
[pii_email_63e3d8e533f9496c51e0]
[pii_email_3e1dd2fa7f608d0d5de4]
[pii_email_2948e6b3f71039a41c03]
[pii_email_5c7163f0fe2488540e64]
[pii_email_39cdff31a38be82a329f]
[pii_email_9ed62b9e590d566ff830]
[pii_email_4c8071d5e2065ed35a08]
[pii_email_da39611cf8a973fc9c6c]
[pii_email_9a88751d143db2fb9dcf]
[pii_email_e6a8cf1a16253235d414]
[pii_email_a91a8114084c4a01959f]
[pii_email_1360a1b56a4eb72c9116]
[pii_email_e7cec3f17dfe389c11a7]
[pii_email_67f8f36bf79f2a36613b]
[pii_email_9ce1a63411d5ce881ddb]
[pii_email_e2eb8cff266c1f70fcde]
[pii_email_ec3ca7baae1c306d4bff]
[pii_email_2f0a93d935474795243c]
[pii_email_5cecaceb295f7cc02a57]
[pii_email_443c1cd19a35a20c8905]
www.jahtihovi.fi [pii_email_1111960d22a63380efa8]
[pii_email_5f1223de90d7682c24be]
[pii_email_cd3d8a5fd59bf0ddeb32]
[pii_email_a6f237e1dd4a0d81dee9]
[pii_email_59067f6dd9b755767bda]
[pii_email_9713bfdd8e3dc3e0a68b]
[pii_email_5498637e5e776478f8d9]
[pii_email_9269185613ad40cb4dde]
[pii_email_62f96516ca620e00fdaf]
[pii_email_b7a528b5ad73daf04b69]
[pii_email_358eb1f8b02b8e004902]
[pii_email_586fc0037693c7c6e4d8]
[pii_email_5ad2e0e51c406a7154c6]
[pii_email_90ae4c8595a885b08742]
[pii_email_a5a842da38d03d60c910]
[pii_email_5415a6dd5ef9dbd0bb26]
[pii_email_727404a60b5e3baae8f4]
[pii_email_82d6269e0b8f5c4dec89]
[pii_email_035291dc5a1676d96ee5]
[pii_email_4a21f239a95b3561b52c].
[pii_email_91365d69a104dc3ec1f6]
[pii_email_50e15ba3f589fd34e72e]
[pii_email_136ef36fdfb8a54214f4]
[pii_email_27e0a6c84c7d340635a9]
[pii_email_0021fe5e994a91ed136f]
[pii_email_418d2be6f7532ab2fb16]
[pii_email_19140ae8b78e436bf93b]
[pii_email_77ee2e17cd24efd8fd33]/varaukset
[pii_email_a4fd51ea85b54379ed04]
[pii_email_811c11fd342f14cee2c0]
[pii_email_0f1b91e4d24d3551c83a]
[pii_email_336d99f7c103cf0894fe]
[pii_email_baab7ad566372335e215]
[pii_email_2240d9b4a8e4b7993008]
[pii_email_2a62604dcd042017d884]
[pii_email_c62cdc3ec60d2c416698]
rekisteröinnin [pii_email_f790ded84654ec9bff59]
[pii_email_5604d0b54a95fdee2a4d]
[pii_email_fe2b6fa8704589b5d6b1]
[pii_email_6fa127ed5a7d77ae2a68]
[pii_email_138459bbd60128ef34b2]
[pii_email_547f8117fa7e120f76c4]
[pii_email_19d33600ff4ef39cbbb2]
[pii_email_864b7ba601fbe3b9717c]
[pii_email_dd9cfd174ea11ddc0aa1]
[pii_email_11b0557e3386ea93ec5a]
[pii_email_e884867191c14e342bb6]
[pii_email_0a84153badb19cfe3ac0]
[pii_email_61436fbc87daf02e16cd]
[pii_email_36927254cae2d3508386]
[pii_email_f395b4d0b00cdbf0e289]
[pii_email_c4333d978142a5479c9a]
[pii_email_494b2d15616ae8645d81]
[pii_email_883dc43e728f8984ccc1]
teen [pii_email_444ec2ff25cea43ede58]
[pii_email_eaa24de61e0474f570a6]
[pii_email_7eb31268bb38e8e37b98]
[pii_email_f30e0467b3fae227fc73]
[pii_email_e0242d55e2cc062ea9c1]
[pii_email_8f648e337eb23350124d]
[pii_email_5f0652f682d68ecef630]
[pii_email_60ead907b91f9de04a32]
[pii_email_9c3ec4e54dcfc848b457]
[pii_email_6900df6427b275afd777]
[pii_email_2af2a012bc8d75bf2d2d]
[pii_email_5b31028c9795be1c42c6]
[pii_email_259c5e94547c61f4695d]
[pii_email_988355286af67aeb7f6e]
[pii_email_d2d2d8b642b9af84747e]
[pii_email_3076d0b156fa2add0eea]
[pii_email_0ce5d52fe65a1c8b8167]
[pii_email_32d09c4f995304b9fb1a]
[pii_email_a37eaf401a1352845c77]
[pii_email_74e761347d10687e04f4]
[pii_email_e2a7df5ca79598b2477c]
[pii_email_7874138000a4333f872e]
[pii_email_d3ffc08ad0ec4213ed00]
[pii_email_dcbca597eeb0794f8de3]
[pii_email_46df8000188732abb197]
[pii_email_22496d8895bec6314887]
[pii_email_44852158bfa36fd45c7c]
[pii_email_bea59c1e53652ee1dbd1]
[pii_email_d59074af315b22adc37d]
[pii_email_688000634764bbe38bdd]
"[pii_email_af2d2ecad12ed90b4f62]"
[pii_email_80cb810f4f1d7ec9a013]
[pii_email_ccebc7af929c5dd8a126]
[pii_email_6f2b52543a76e3f1d481]
[pii_email_fc11a0490dd2333705a0]
[pii_email_2580c3386c149b2db28c]
[pii_email_0858766850ba545e61ae]
[pii_email_5bc2705992a1f68731db]
[pii_email_55e91cf0e38f868b0526]
[pii_email_92a6c9d88c12c7fe2720]
[pii_email_c14e6a253fce2c0312c3]
[pii_email_f240a1d0490558d2476b]
[pii_email_3c9d873a646de6c8cbfc]
[pii_email_332f1314b0cae533c216]
[pii_email_6c9bf63ad6cb5530b2f3]
[pii_email_763dc4fda8fb456ee409]
[pii_email_059372301bed2a5816e7]
[pii_email_4f0739ffbdefee026cf6]
[pii_email_9701b4f471e9e4286715]
[pii_email_bd52974430b65965bc7e]
[pii_email_c3fbd0ebd263422cb346]
[pii_email_0616c15bc347491210e4]
[pii_email_b58e683f64ea5df83b33]
[pii_email_f64aecbb8bd72bbfdc16]
[pii_email_cda94dcbdc623b9674ad]
[pii_email_b0f0ecd7e1c781dff337]
[pii_email_0c4e5dc143c3dd61a15c]
[pii_email_1b6a1d7b57f42f642138]
[pii_email_f808d398a8d5da451a11]
[pii_email_cd8fcf7dc868d00af705]
[pii_email_7241354b7c45cfaf7d16]
[pii_email_4cdea1035f70582ea013]
[pii_email_047c2e3712461ccdce58]
[pii_email_60e19089e75d36c4b219]
[pii_email_bd0bca0a572e7e4a7b97]
[pii_email_b72f53d5cf5e25be2bb9]
[pii_email_a031b3635b9bc8cf2d3c]
[pii_email_117926786779f1e24290]
[pii_email_2c6cb8ace1be96117015]
[pii_email_923b1e4eb7e90f734d78]
[pii_email_c75373ce5b34bf577425]
[pii_email_1616c2fd7e96e89fab25]
[pii_email_44fc104a90c1400dc244]
[pii_email_fc9a4294eeb213ab6fad]
[pii_email_2617d3ed549df2b46e17]
[pii_email_5a8568749e03b6b72ce0]
[pii_email_b07aeebe4e4c770802ca]
[pii_email_9c4d2b6f332e78edf5a2]
[pii_email_a3dfc32bd199815b4297]
[pii_email_7598140d632d5d1af197].
[pii_email_4d2d705086a05fa179b4]
[pii_email_da4229cc212e6f01626b]
[pii_email_8caf70a5bf0fcb1f50ae]
[pii_email_325af8e03a20ddb5cb8f]
[pii_email_0f8de4c3442be6f1da82]
[pii_email_505bb1859b9b9c0a4375]
[pii_email_932d8ddd4602fe6be01c]
[pii_email_0353a3d4582068cd1f9a]
[pii_email_440e95722327f017f2c3]
aira [pii_email_f183f9a9a121abd47921]
[pii_email_d77a66a3a222e7b08c21]
[pii_email_6d3e7f1fe38a3a2573f9]
[pii_email_4d5ae1fef8bf11cef451]
[pii_email_880d37f53bda4714199d]
[pii_email_9ac65853929edd3998ec]
[pii_email_5cd3170248b5817a1d5f]
[pii_email_e1d49a826ec67f0df661]
[pii_email_601f9721c3968cde4aab]
[pii_email_eeb3986052da9212c1fb]
[pii_email_90e7c15cd2417efecd7b]
[pii_email_5a7a44b1a205f018aeab]
[pii_email_2726f6b50ed12872536d]
[pii_email_678ffa150581f4f5d83a]
[pii_email_6b2b7bc2edc158eef375]
[pii_email_cc4664b04730b607e2a1]
[pii_email_9b25e3c397cfbe73826c]
[pii_email_fe45968a2434344b7cd4]
[pii_email_65caa0329b4e0729193f]
[pii_email_16d208de93270b4d7fd5]
[pii_email_7a3bef3d2ef937d96573]
[pii_email_8c71b1a5866a48260001]
[pii_email_ed2aab6403bf4b022bc4]
[pii_email_b49d8fde645e88aefc67]
[pii_email_67a0aa7e531eef917421]
[pii_email_7d6137a43d5b22b59c76]
[pii_email_cc23d79c65abf8ac7efd]
[pii_email_c05ec0e34dc3851e6932]
[pii_email_0b814bf9e11b5bd70da8]
[pii_email_f2eb2c5a2875066d2764]
[pii_email_433cf1ed29b17099d8ca]
[pii_email_57048ae1edf75ae1b4f8]
[pii_email_faeaedc4eb7a2a67a7ff]
[pii_email_3794902dbf2614a8c3f6]
[pii_email_d8faa1d7ae79278f0378]
[pii_email_3cec029115148c603337]
[pii_email_2dc9d8fbc37ab8809b81]
[pii_email_0fe6c42e65e1faa92bf8]
[pii_email_ceaddf05e27541bc727e]
[pii_email_0e732d16378b280b5ef9]
[pii_email_ce3cab3ba51f202b48e1]
[pii_email_f61c24e549c7cfb23941]
[pii_email_28d516bc566d93865c1c]
[pii_email_0da96df34a90e8804e8d]
[pii_email_1fa5c77b5927153cdbc6]
[pii_email_dd8f2c6e554e857fbad5]
radio [pii_email_ec5264dc625e33248818]
[pii_email_8fa76472515018e35439]
[pii_email_fd69dd7c30e9ab966377]
[pii_email_604169f28dd755104299]
[pii_email_f6d102c186a7439fc259]
[pii_email_855a3e2df3012ef7ba12]
[pii_email_4985cb5f933e8c7c042b]
[pii_email_105c7076f72063a5983c]
[pii_email_2b20d46a5fe285a3c6f0]
janita johanna [pii_email_b67e647a3278976c1b3e]
[pii_email_3b9a3c21ef7f14d3a5cb]
[pii_email_75aae466e75c1f07be5d]
[pii_email_bedbb803eb97a22d613a]
[pii_email_34675ed166868f2efc7e]
[pii_email_8953fcff2f2c1d49fbad]
[pii_email_278e67c21e676e34fd01]
[pii_email_08985c09143093e8a313]
[pii_email_e126d330dcd98d94f355]
[pii_email_0ec9f2b8ebd82def0e55]
[pii_email_a2f3572cce5ab885c240]
[pii_email_2b1b5e65378f7c3a1c90]
[pii_email_17313d680d5922738a43]
[pii_email_a44e4a129697e415950d]
[pii_email_b6298392f52c4aae195b]
[pii_email_6d3c2236ae50606a37e6]
[pii_email_816aa1008a2868725c8e]
[pii_email_bacc22d90190f7393090]
[pii_email_1fc2ea49b5f192dc9217]
[pii_email_a8a4ee972663fb8c8708]
[pii_email_4cb3dbd44db3ddb6ca59]
[pii_email_017c70305970033c0dd3]
[pii_email_10b201a231d7ce4e0ba6]
[pii_email_b6e6dc71e86ec346ae60]
[pii_email_5f57fb88beb756fc6191]
[pii_email_09739de3f4a6febf31d9]
[pii_email_c8b3a0017a9341b4d719]
[pii_email_c4892773b889575a7193]
[pii_email_3408ac5e7ca2e0f353e0]
[pii_email_2a9cdfc662fd6c793253]
[pii_email_7d1fb602406a2ef7e830]
[pii_email_651ff7a396f3041ec99c]
[pii_email_062ab990578814421b32]
[pii_email_41f2ca6947884575beae]
[pii_email_ed617b8e81494a4ca29e]
[pii_email_746f0104c53887954a78]
[pii_email_50425b5764e508e2287b]
[pii_email_f7ae4ed0eddb5dc4946d]
[pii_email_0ec0f0ac7eb22d82cc6b]
[pii_email_0b69fcaf56043b592060]
[pii_email_e82d2efdb48dfa1a6584]
[pii_email_a6cb4754725d38e3a7fd]
[pii_email_9300116f1bb78640331f]
[pii_email_6d975a7c44fa02f4d5e5]
[pii_email_22df39ea288d647eb952]
[pii_email_8b2d2b513d1b5cae7a16]
[pii_email_604673d3bde81e24e71f]
[pii_email_7595a3707457d1df5d94]
[pii_email_5b812649b9c7b2979e2c]
[pii_email_466cbbbdc08ddabe0b09]
[pii_email_cfb54a28286ee8a8c841]
[pii_email_ec6981fe15760ef01ab0]
[pii_email_8ccf9bb11ecf722955da]
[pii_email_727ebfaffd873a248fc5]
[pii_email_8b06613b616f7a32207b]
[pii_email_df11c6186337903d9a95]
[pii_email_06f149728a9c21dc1640]
[pii_email_25f553d7a393ec822342]
[pii_email_77e86524f31ba6f56cd7]
[pii_email_9a7051fa7f8b3da5573c]
[pii_email_c57c3337f41e547601f9]
[pii_email_723be78d0fb6ab88014a]
[pii_email_496eb8cb7786496722a3]
[pii_email_c1e42aded6af7235b3ec]
[pii_email_115a55be02d0cecfc166]
[pii_email_b15ca4b7f1acdb3f6844].
[pii_email_72b65bb4b87d024f105b]
[pii_email_53b0b7231475f8ed318d]
[pii_email_9183583ef0a0919dc84a]
[pii_email_2dbbab3b6cff04d802bb]
[pii_email_8478445b16f8f4afe6e9]
[pii_email_00d24db3f345976f8a78]
[pii_email_83b95c4a640dc36c0f90]
[pii_email_fb993ce199be4385f6bb]
[pii_email_ce0c1a3065822e37aa5e]
verokortit.sok [pii_email_b74a3f78221176a0139f]
[pii_email_c57cec2c4bc8a855ecc7]
[pii_email_9ebbae1f73f7a3bcc5e1]
[pii_email_e2d54fe059d12ed6f908]
[pii_email_5b142abb6f5fcaf97360]
[pii_email_a4f3a26f82ba287e822c]
[pii_email_9a31bec8847c23e895d0]
[pii_email_477789edff0b09f2bf3a]
[pii_email_a14880059c2bb15c95bf]
[pii_email_edd2ef932134d89385f4]
[pii_email_3f8e69d65aa186f402ce]
[pii_email_4e0f4203fd4bbc8ec89a]
[pii_email_07c8b27cad292368b653]
[pii_email_1248376d1762f7db3e8e]
[pii_email_7b475eae1f950aeda602]
[pii_email_37a0b9d4ce575d1fb60f]
[pii_email_fce20375e0dbdcabf5a6]
[pii_email_3dd876ace5889a2adfe0]
[pii_email_e8a9b1d22d404aeec555]
[pii_email_fccfb98191f1b68fd3d9]
[pii_email_703c8970cecba9612ba4]
[pii_email_2a3c3117a4f777dab3f9]
[pii_email_296f276d19f483fff96b]
[pii_email_a4416ec88a9dc5615afe]
[pii_email_baf24cc7483950f92207]
[pii_email_18345d32d8bf0cc46a54]
[pii_email_6c3b90add3d462bd9ad6]
[pii_email_4fd99ab711f5a7170d60]
[pii_email_dae4e7cacadf66fa1300]
[pii_email_901d278c05b2373a3225]
[pii_email_4cc19385c777348a1d8e]
[pii_email_cfb21f8e762f5a5dbb25]
[pii_email_6bade5bd71efdfa0339c]
[pii_email_a7d8f9a33abea5ff359a]
kari.kauppinen [pii_email_08461bd7cf18f81a1496]
[pii_email_49eb97149e7e3fa1e9ab]
[pii_email_9df058c0960cef4ebd49]
[pii_email_a8991d846c505a610b19]
[pii_email_a1abf16443eed2bd30ef]
[pii_email_72e9a449cb427dd68f92]
[pii_email_d47e39c575c0678334be]
[pii_email_8a153430ed64922331de]
[pii_email_53a9c8345a887785c248]
[pii_email_4c27b18a4b37965d4cfc]
[pii_email_fc2734f319409867663d]
[pii_email_9b56c0f4318403925fd9]
stadin [pii_email_232d1f2491cb1b24b088]
[pii_email_6ebf624b3754aa91ecfd]
[pii_email_5d974fbab03ef5af4f15]
[pii_email_868c5c170b7902b2a3d4]
[pii_email_6f1061bab5d2fd5ab5e6]
[pii_email_2b20513bc9a95d503f0f]
[pii_email_923f379b320023e1f8e9]
[pii_email_882c22de9ac21c71d53c]
[pii_email_10e2733af96898c7ba64]
[pii_email_85a8c93c36226cafa3ac]
[pii_email_84a3bba9e9b03e3b36f2]
[pii_email_330ec76cca63e7332469]
[pii_email_d12fb1f1859484e31c03]
[pii_email_00134d2b7d316b82b751]
[pii_email_6407d779128ab9b1abce]
[pii_email_208e910a47be0499a6bf]
[pii_email_127bc7f032aa372f9ab1]
[pii_email_f0639bccc67e86d4ae01]
[pii_email_e108ad0ca2109033e818]
[pii_email_be45e3441d0c230d61ce]
[pii_email_d53bc12c71a5eb87d358]
[pii_email_b6521501cbd9cc34fd80]
[pii_email_74de5085962586e8b04a]
verify payment europe [pii_email_741f7f461ad3d1a377fe]
[pii_email_f49cc4d8512154dbf7f6]
[pii_email_176ccd9df35cef5215f6]
[pii_email_9ded99b9af5dc084cf4c]
[pii_email_be44cf2700dc8e6963e4]
[pii_email_af4143873052889538cc]
[pii_email_f950319d6746b0617080]
[pii_email_35691709c7c105a1685f]
[pii_email_a3080eb6a33375e94a1e]
[pii_email_dddab10c19f199228725]
[pii_email_82b0d91df0d23df071ea]
[pii_email_0c0938f6bc76a8f9156f]
[pii_email_d7b65d153022a0376c92]
seppo.reinikainen [pii_email_7f58b6ec2b23b59610cc]
[pii_email_ee43d475c0b228346b21]
[pii_email_111cb58e2b691dbadde4]
[pii_email_fcd88b4d0151533504ae]
[pii_email_93e2a94318e7bcd55c8c]
[pii_email_7235f414c0a0f5b260d9]
[pii_email_50f87106ab22a38bd04d]
[pii_email_4b2efdbfc20b976088ab]
[pii_email_766ad43a25bbf2886473]
[pii_email_21cdb0f9034d5d09dad2]
[pii_email_c28917b713e5278a801c]
[pii_email_b6411278cf71ea00fdc7]
[pii_email_abbef722f92f5c3b123c]
[pii_email_e3303661e32fe3b27dc3]
[pii_email_5f33e27e9c3e15c2c06c]
[pii_email_c20c3bcf4c42a620de67]
[pii_email_d1fe30130663443f8a20]
[pii_email_c27a86d041cf98560141]
[pii_email_f963e5a0c02b3a120a7c]
[pii_email_c4be2cb76f812e08473c]
[pii_email_51740f07e4ab08e5364b]
[pii_email_7c6d10a2ec21ae43cdd8]
[pii_email_f68be577df6558e02bad]
[pii_email_a1e31a207c2dcf30e757]
[pii_email_492ad55fe4301391f8b3]
[pii_email_bc056702885281bd65fb]
[pii_email_184fcc81c20c94f7a93f]
[pii_email_dd8b30a6cf236c71759e]
[pii_email_ecd16b80e7329d4635b1]
[pii_email_9ad04810e702bea78f0f]
[pii_email_e1509090d81c8d86d14f]
[pii_email_b3c1c64c0bdad403bb3b]
[pii_email_48cba39376efc14d44f8]
[pii_email_23904b16a68ac3da36c1]
[pii_email_6a7fda43ccdb3b1c5556]
[pii_email_6874072ea89a05f6f221]
[pii_email_254a528ac21ba8f69a94]
[pii_email_ecca447feb5f1d7f06ef]
[pii_email_45686343168f563e40cd]
[pii_email_f56b9e126e71352353e0]
[pii_email_9cc09571e8d9fa2e2cd4]
[pii_email_d1de7ad1d6d6f49efb17]
[pii_email_7b9850ae0b652d360378]
[pii_email_0d6f3ac2916324723b47]
[pii_email_a20b0380669b7856bfa2]
[pii_email_b972b6f50f35d8d5bbe4]
[pii_email_44f30ba2c5d96953cb99]
[pii_email_0aa0be9ebc9506a0d757]
[pii_email_222639e154831a7f1387]
[pii_email_11a270f6dfed03d4b49a]
[pii_email_832f0311a8359446a812]
[pii_email_19654d5405b13663c24a]
[pii_email_43e02980462d2535c9b3]
[pii_email_3e6dc819ff3277b23c17].
[pii_email_2bf9fefdd49970fec22f]
pirkan [pii_email_3377e19d20c398b43cc3]
[pii_email_0ea060dc476b450cfdd0]
[pii_email_0cb9d437c568c0d579d3]
[pii_email_d71a116194e32dd76f64]
[pii_email_04b1dfaf4cba613e0dbb]
[pii_email_205e3a49e535b69a50d2]
[pii_email_fa58749327e77fc3efae]
[pii_email_e4266cbf1aa179eb9bee]
[pii_email_c864f80b4c1176640db1]
[pii_email_d7c331cf706befaf45a1]
[pii_email_67ebe9b8e18fa0c8d84f]
[pii_email_6bc96f591d2a928357fc]
[pii_email_44c4c8594265870fc233]
[pii_email_6978807cb5ee1c1a9b30]
maksed [pii_email_95740073af9febd7180d]
[pii_email_3272ca665c5429056e3f]
[pii_email_3a23d955373dbfc55d9b]
[pii_email_6c0797f33acfa023af4f]
[pii_email_abadddd7705c0e9f54f8]
[pii_email_5c6df5493c5d80ef8301]
[pii_email_71d3456ae80e7cd6f43b]
[pii_email_4596d49eaef054c88acc]
[pii_email_4089802e49415d073c87]
[pii_email_86a40141fb919108cbab]
[pii_email_8ac1e1166f7b272b54d3]
[pii_email_efad4115044a97b43955]
[pii_email_15164b9db73e0b82a927]
[pii_email_9f3a49999bc0894b5ac1]
[pii_email_c9f53233f81fac412e0b]
[pii_email_c4956d4aaf05142957a3]
[pii_email_5912e6975a9398accd51]
[pii_email_e1626a391a440489d493]
[pii_email_c6d20dd13e5c3c6f60e0]
[pii_email_5e78b2c09de3cce79698]
[pii_email_9322b523a6a5b2510c08]
kir [pii_email_036aca447d9656dd3448]
[pii_email_ad4f837b81cb986f030b]
[pii_email_eb51ace4a77facafa840]
[pii_email_ac5d322da9f1bc18734c]
[pii_email_4963ef873adfeebdcd41]
[pii_email_b66fc6c5ed59e49778d0]
[pii_email_9fcb5a408ef808f30ea6]
[pii_email_8dae55b8351ad32f5bf6]
[pii_email_9f75e1b90f7e3661caa7]
[pii_email_7bd6d2bc26a3b11da5c2]
[pii_email_df832b80ea8349da3f8c]
[pii_email_2e64ecbfaa3371791d80]
[pii_email_448fbb8b620d82415897]
sähköposti [pii_email_2c9397cc04428a88f2c1]
[pii_email_6a370eded24716c272be]
[pii_email_1752afea0263b030b4c9]
[pii_email_223382c20c965a05030d]
[pii_email_1f67265d3660edeabf43]
[pii_email_824ff19e749d8aae2546]
[pii_email_49d37300ce30b121414e]
[pii_email_a7b0c4c6cc8eb9f2e719]
is [pii_email_cd4b80dbd951adb0d4dd] legit
[pii_email_d26c9a546873f753abc2]
[pii_email_022fc99bfc9b4859feea]
[pii_email_efd42b52b5ed8c64acda] ristikko
[pii_email_2872df99c36989a366d1]
[pii_email_092bdcc1f2a7f4161aa9]
[pii_email_3dd717125513b9b2600c]
[pii_email_a04ecfea511ea96f595b]
[pii_email_f30103d371486d8fa312]
[pii_email_ac7a64cb3fad6c633b3c]
[pii_email_c84ca07924301066e592]
[pii_email_eb1eb710060fc0dc8273]
[pii_email_25406eee0eaf21f0ebc2]
[pii_email_355f4b9113c35743b33f]
[pii_email_b7807d5865159e53a0f5]
[pii_email_b787948133d759f3030d]
[pii_email_c4a38a66b105da8f2ce6]
[pii_email_a901b75c033eeba93785]
[pii_email_e9dc731be8a066054d4a]
kuvat [pii_email_5811abe8952d732de50d]
[pii_email_338034f14d68ea443925]
[pii_email_ef6e6dbb514321bff9e8]
[pii_email_38e50525e05fd73c9558]
[pii_email_bc6685f408aa944d748b]
[pii_email_608ab67d86b5e21c2b1e]
[pii_email_8be9754afdf479a1bc2e]
[pii_email_1b936891850d97bed9af]
[pii_email_774b54ba0197e645b61a]
[pii_email_7dca61e49d6ac2023010]
[pii_email_296bacf29b74ecace8f2]
[pii_email_ff2bbf93ed9263b64ba2]
[pii_email_066fda70738bae75a16b]
[pii_email_3553966b949564b6d75b]
[pii_email_dcd341c25eadfc42c241]
[pii_email_9848f1804272c9b4eaf4]
[pii_email_bfd3e0a04f4309910af1]
[pii_email_8048f4636932b397650f]
[pii_email_527f77005cd7481d9b85]
[pii_email_148cf692faa6d66a6937]
[pii_email_dbbeffb9424e2c65b273]
[pii_email_b633934cb142a559cc42]
[pii_email_d0d40c774c71341ae988]
[pii_email_ddb7621e4754c0051be9]
[pii_email_2d92cdf8bc9b8b8ea76c]
[pii_email_dff75462bcbdfa2998c5]
[pii_email_07cecec4ee5c8c021f87]
[pii_email_064fd2eb314b69818795]
[pii_email_9faf4305b388ea4dda24] keräilijän sanaristikko
[pii_email_332f6176a158d711cc28]
[pii_email_4dc036ab4e04bc412080]
[pii_email_e279811b272976b0a665]
[pii_email_ef721f47f7c656d9796a]
[pii_email_ab1159ed12c985ae29cf]
[pii_email_3beb9627478771c59cf9]
[pii_email_1e6011d124065e2b3263].
[pii_email_2cbd06be5dfa6742736d]
[pii_email_27efb6f886fd7b686a0e]
[pii_email_06391d666c43a53674da]
[pii_email_4caf9d4aa9562b2413f6]
"[pii_email_c957efbdb98b855a49d4]"
[pii_email_032061b4b19a60779b21]
[pii_email_6f7f210ce24e09089617]
[pii_email_8b128430987bef1e8268]
toivonen [pii_email_d62a29711aeec35f20cd]
[pii_email_4f7a785ba1df92525f15]
[pii_email_9f36afa014495f7b177f]
[pii_email_264cdc59a05f47144ebf]
[pii_email_86278b71a8ec08a2a0aa]
[pii_email_7f7524eb373ca6295285]
[pii_email_1389ec83de8efa64e62d]
[pii_email_ef009350800a03c14408]
[pii_email_4421e9717aba081c72ca]
[pii_email_83d485413a74e1a3b49a]
[pii_email_2f83b4a9ea2d58d4fb74]
"[pii_email_16656c4ad50561a51495]"
[pii_email_443c454d3e2d8ff75588]
[pii_email_f645a0c6389989827dee]
[pii_email_49299afeb561d458434d]
[pii_email_098771a17f0aec59f7d5]
[pii_email_13c7588f2887c684d885]
[pii_email_317e672a51aa43211dd8]
[pii_email_22f58fe6c1cb2c0e9cd5]
[pii_email_995893c5e51ac54e2c91]
[pii_email_410641f98979e13acb39]
[pii_email_6300191333efa51dbe95]
[pii_email_90d6e7ff8004e0441574]
[pii_email_d1b507c260d53fec7dfe]
[pii_email_d5cea2699ca3d458899d]
[pii_email_b578d757b92a64d00b07]
[pii_email_5f431b400a1bd96b1d0a]
[pii_email_1e452c624d5195de5238]
christina.brett [pii_email_f5d06f368e30c03d82d7]
[pii_email_0cde38a45e4ff9918f34]
[pii_email_4b92467a55d23991c7c4]
[pii_email_2999f2d2296705dc244a]
[pii_email_ee8e73564c6005b4d419]
[pii_email_0bcee2c60ae3f79c998f]
[pii_email_945f2f361398e7b81080]
[pii_email_7165f15ee13bb804267b]
[pii_email_b67c48163cb6ba407dba]
[pii_email_5132135a66ee3102f1c2]
[pii_email_fc77651cb763cba3b5d2]
[pii_email_5f2552f44ebec65bf966]
[pii_email_1a30d31a1ac22e8e900d]
[pii_email_249b40e80282578c9157]
[pii_email_20a5161037bf4dea6306]
[pii_email_99a70e58a4464a20e6a5]
[pii_email_36f659de6369fd1112bc]
[pii_email_f8d0dacf05791430d865]
[pii_email_5e46bacf57645e6517d8]
[pii_email_c0cb86445d245cfadb1b]
"[pii_email_fbdf6abb2f4d4d137a34]"
[pii_email_30fd5a614ceb50ff30e1]
[pii_email_6105e3a51ed212bd59a2]
[pii_email_db6dc50553c2b77c5a8c]
[pii_email_4856a1c1bd5c6455af25]
[pii_email_e5cd24e91f716c7415ec]
[pii_email_76f1919a99b4e215b357]
[pii_email_853756ca85d7dfd5f2df]
[pii_email_a43765d0ac1447571f9f]
[pii_email_78ae0bc42d21c1462c20]
[pii_email_aa13b2735abf84de8825]
[pii_email_dc228cd06d2ea5e74da9] ristikko
[pii_email_01d86ef951bf7cf28cc6]
[pii_email_1376b8e34ec7fd106e1f]
[pii_email_93e3bd166ccca78acbdb]
[pii_email_01b8de6feff503c27114]
[pii_email_5ff99641f57a194cb764]
[pii_email_1e01dbc9539a53ff3d30]
[pii_email_af5ef7129b2d3452e7c9]
[pii_email_67c8ae01e1fd667f6139]
[pii_email_01c1f8d5806680c030f4]
[pii_email_378fd40961964a880343]
[pii_email_9e6c65e096e0c622dce7]
[pii_email_ac4f82dd3a1f0e78b100]
[pii_email_d602883aa267b5f30de7]
[pii_email_edcb2162cf3e7fa5dac8]
[pii_email_b573c2d328bf8ee7b8d9]
[pii_email_3ad7867779479798a682]
[pii_email_10c5e354aa709c4e0b01]
[pii_email_21e6544aa007da1d2a29]
[pii_email_f4308506bb76839a470f]
[pii_email_cd2c8536b53cb3bb9e41]
[pii_email_be4207b5f5f1c14ca3a2]
[pii_email_d159525504b729d1a3f8]
[pii_email_cd192971c601bc3f7355]
[pii_email_46b36bc9564f24a9b8d6]
[pii_email_d422c3b24223b2c89470]
[pii_email_8acd9bc6a0db2dac9177]/myytävätkohteet
[pii_email_d2532748ebe7e566665f]
[pii_email_35cebf6b9c8c2887a621]
[pii_email_e7d946cab807896d32e7]
[pii_email_9b20ce55d793993206e9]
[pii_email_bd224c854dffb8f9f7db]
[pii_email_0419f2a3e56bc71f2c6d]
[pii_email_5ed23d7c1ff5f0f95c30]
[pii_email_6d0b17be0f0bafa6e6fb]
[pii_email_1cb2824b00c3f64b7866]
[pii_email_d0e4270091675b35fc79]
[pii_email_6e64f3a099d0220369d3]
[pii_email_c6eac46d5d52c3528563]
[pii_email_d19ea6b5307a909d125e]
[pii_email_059192425dd3d1f95113]
[pii_email_66a4d31726ef64365d59]
[pii_email_6ee8bd73ea5d11140b0c]
[pii_email_243b5ca1856eda35a6a6]
[pii_email_2659f9869cc8b981fc4f]
[pii_email_64fd127da89930ecd987]
[pii_email_d6babad0cc44e7a0c708]
[pii_email_e1d646701ef813a485e4]
[pii_email_38a4813c5e7cf87a1924]
[pii_email_93786819ef1bcf197630]
[pii_email_b6b58745252d9970ce0b]
[pii_email_e8f4976e1d89c9b622bb]
[pii_email_0ab9d074c9754ec2ec6f]
[pii_email_3bc8c8f4e78c6716cfb0]
[pii_email_57bde08c1ab8c5c265e8]
[pii_email_abdb3436e7acbc5e9436]
[pii_email_187e73761c2e1519a43a]
[pii_email_50a632219b21ca5686f3]
[pii_email_2167c3b25388e22bfbf9]
[pii_email_aaf84fcb86a46284a1e2]
[pii_email_4bb7db48e230f6f2d3ef]
[pii_email_b243ec909b729e11746f]
[pii_email_c24d43f3448f2854da95]
[pii_email_9e7bd3d73bb0d8995bf5]
[pii_email_3d6ac4496929164195ef]
[pii_email_412054a02d84a7471093]
[pii_email_bc0906f15818797f9ace]
[pii_email_823308bbf19885e4b423]
[pii_email_fe247d777453d792693a]
[pii_email_1e6011d124065e2b3263]
[pii_email_84e9c709276f599ab1e7]
[pii_email_e079582b27f77fc3e17f]
[pii_email_266bfe61016686b76934]
[pii_email_577ca39eb3b8ce3916c3]
[pii_email_bd728317b5fc60e6f387]
[pii_email_5b2bf020001f0bc2e4f3]
[pii_email_686d4e6b993ddfb0367f]
[pii_email_edaa6a77cfa5b27c5b2f]
[pii_email_35c7284ccd65b43ff252]
[pii_email_e29dea8cbd35ff8caaeb]
[pii_email_8a11a7b651fb3d70835b]
[pii_email_9adeb2eb81f173c673a5]
[pii_email_f5cac3e90a9dcf3b5329]
[pii_email_a1c90830b3daae335880]
[pii_email_cd94f5c866194b7e0b1e]
[pii_email_bc9d85dcb2756bb5e45f]
[pii_email_9c5a6da469fc3f45f11f]
[pii_email_b748dc966c2757f1fe49]
[pii_email_dc054bd63e6fe50238ca]
[pii_email_0f793572e4d299529801]
[pii_email_97cf800b4936d610da9a]
[pii_email_d3892fecf9956d036a68]
[pii_email_c60bc88c9ef19556831e]
[pii_email_d8260e55824af5b7193b]
[pii_email_a7a0ab26edcf2b19732b]
[pii_email_d8312774b617fa963557]
[pii_email_7ff83b548f8e4b02068c]
[pii_email_cb0903fdc7949bbd214b]
[pii_email_eac86e6819ab52519e90]
[pii_email_890695b4c1c91c2e4af2]
[pii_email_6cc0620e906a38682b01]
[pii_email_22febaebcb8bc5a3907f]
[pii_email_a4039c962473674c4c93]
[pii_email_8b0e68205b3dcb1658fc]
[pii_email_57c8da8efdd0ee94f5ed]
[pii_email_d59c837a1aa4b52271bf]
[pii_email_8405a02fe3816ccb6349]
[pii_email_79d48a8b825c52a3db6c]
[pii_email_8767aa50bae2e715393e]
[pii_email_86a06a596eba71b63b39]
[pii_email_c2f0ff7df65d5e71ecaf]
[pii_email_3328d295fc84f64fd7d7]
[pii_email_f882993b0ed415dcccd4]
[pii_email_b1f5062ba111c252f1de]
[pii_email_5cdcf78c9706b5a869af]
[pii_email_8592baefdc5801964f61]
[pii_email_9ba94c086590853d8247]
[pii_email_7a4f37164a6dbfe0263d]
[pii_email_28dc2b2cbf878ba6a9a4]
[pii_email_6dde03fcc1a3ed52b98a]
[pii_email_f5809dec0609c02c9e12]
[pii_email_2ff663ce7451d6bc8cce]
[pii_email_e3bf6f21b02fdf2ee91e]
[pii_email_b815812ff0260d76d3f0]
[pii_email_23cc271b6aea5ca2e532]
[pii_email_bf1970950630aa2060dc]
[pii_email_cc50b0b842f34bbac7f3]
[pii_email_e74b50abd81b88621cc8]
[pii_email_210a047cb62905af5b0d]
[pii_email_f603750681dac6ec90fb]
[pii_email_bae8e50734d0279d6be0]
[pii_email_4c6bdc11e1652863ff5a]
[pii_email_864e73f3ccf4300acc97]
[pii_email_ba2896f9b0eb4cc10318]
[pii_email_80696a9dddb132b4d37e]
[pii_email_801e80bc915cbc9adb60]
[pii_email_5c97421e1e0f347cff27]
[pii_email_986c689f84eff9655f34]
[pii_email_177734d395f3b6a515f0]
[pii_email_d93a588084686444a4c6]
[pii_email_ac358b9fbdd76a8657da]
[pii_email_9b11b1fae2cbcfdb9fef]
[pii_email_587ffea099235b6c8232]
[pii_email_bcc238b4c44b41e03316]
[pii_email_ddaf179e0cc152b049e7]
[pii_email_f9d3e8420e41b0d60e8e]
[pii_email_26dc4180db0128e9fc61]
[pii_email_c3dafd1cec1e818a767d]
[pii_email_39cd68cd6243a57acccf]
[pii_email_c88bf2ef017f4c98ccbe]
[pii_email_87143d8250b82181d4a0]
[pii_email_1a5a0497b6c964012ef1]
[pii_email_9d47ae8e15cf684fcd56]
[pii_email_917437a7356869ce9add]
[pii_email_a2df3760c2dc2e2b50cb]
[pii_email_d5a28d216025a6a58b0f]
[pii_email_4bfa895b7dd7763acca6]
[pii_email_8813da573a38af36b0a2]
[pii_email_0bd370f729bc4f732749]
[pii_email_216c47f7db2e4ed20032]
[pii_email_50157b8f460926e0af7c]
[pii_email_edb808aca8af41288933]
[pii_email_e94c05e36563118b04c1]
[pii_email_7b1ec835242ffffb93cc]
[pii_email_850f0092095fe795fb04]
[pii_email_179c3aa7d69ce251ca2d]
[pii_email_cc1832574787c98604a8]
[pii_email_aed3ffe4441b7ad7b68c]
[pii_email_1a1f9ab68878b08fbdc9]
[pii_email_9900e791d9ad3b7a2c5c]
[pii_email_37454c2b3b31d67e5a70]
[pii_email_514951e016b3311b67da]
[pii_email_69a4b7d0081236ea25a6]
[pii_email_4e140bc296dc933e64d0]
[pii_email_43c72b4701f8d558a684]
[pii_email_28b5d803d247ead42ebe]
[pii_email_4e5ce385296550feb40e]
[pii_email_ca1a6786d32da826ccac]
[pii_email_4dd09cddea0cd66b5592]
[pii_email_6488fb1994901531231e]
[pii_email_dd247d0decd4583fde80]
[pii_email_4d095d893f550273d21f]
[pii_email_89a3bc4c0771f1d9ac98]
[pii_email_aa353d55ab1348424d86]
[pii_email_a298d967e92ede387b20]
[pii_email_7dbb51b3f4a32a723f1f]
[pii_email_b577d2980857ffeb4c12]
[pii_email_81a1afb348ebb5e42f9f]
[pii_email_2f205699ebce3468f7f4]
[pii_email_a297cf752d469bea78cf]
[pii_email_185ea7cd7bd8bd7b97aa]
[pii_email_74f7569843d3f2def00d]
[pii_email_64f4500c8a1f4f72230b]
[pii_email_bd97eb2899886ebcf30a]
[pii_email_6916d4cabca1b9ca16ad]
[pii_email_9452e2a229ff6dd93683]
[pii_email_be1ebcd7c93083d73203]
[pii_email_b13a8acc7ac8175ab3ac]
[pii_email_92bd6de904a9b8ff62a2]
[pii_email_9cc48995aeea75919cc5]
[pii_email_eeeb218557e4f0eaf92d]
[pii_email_1564e1e07fcec84da324]
[pii_email_8fdba4d2ad522730862a]
[pii_email_9ddf4d8771efb4c0749d]
[pii_email_1e9ca52e4cfda438bca1]
[pii_email_14ab9f4425129310ecae]
[pii_email_6541417a9fc64aa3af67]
[pii_email_bcb8d8834b098e270e2d]
[pii_email_1deb90aaeaf660d8cb2b]
[pii_email_99f92a7ee8357d94ee1e]
[pii_email_4309f484dcf7bb3b2d83]
[pii_email_d8d503593b523853732e]
[pii_email_7a2a7b95c95fc21c1aad]
[pii_email_0b3f52615627d26bd235]
[pii_email_f5091677260689e8d681]
[pii_email_8a498b28ea54887291ad]
[pii_email_aafa15eb1c7cac5d45de]
www.valitutpalat.fi,[pii_email_97c473057e4aeda13a7f]
[pii_email_a39add055032f55de7a2]
[pii_email_cefefa2c8f14bf2f5045]
[pii_email_6c2cef78ca19d891917b]
[pii_email_6a08c71b20aa6ca0391a]
[pii_email_f90766aaee84355dc01a]
[pii_email_cd4b80dbd951adb0d4dd]
[pii_email_6cb8b77c910038dd1234]
[pii_email_0b412fe72415975921c9]
[pii_email_4eece8d529a4d2b9f497]
[pii_email_6820899eec144ad3cdf7]
[pii_email_013eff7c3a5bb16c8db3]
[pii_email_950a60b873a0232e29b1]
[pii_email_ea5d2dd19fd3a166495b]
[pii_email_72bacb2acad2ba8c0c85]
[pii_email_ff890044d8c19d8dd1ca]
[pii_email_a47adf028c6d143e70b2]
[pii_email_5f989e2fb5d007bf52e0]
[pii_email_b802d8a91193a574c04f]
[pii_email_c8bf298f2ce1a5cc95c6]
[pii_email_b4d33d8c4ef617608186]
[pii_email_23db1d27ca26f48813ea]
[pii_email_89fd3ccf826776c5992e]
[pii_email_0a98cbf6ee43c8e3e0bb]
[pii_email_864e0f7ec19004087712]
[pii_email_78119ce5c76e64939d5c]
[pii_email_a66657395770351f8be3]
[pii_email_d1070ceb21f0d92f7b4b]
[pii_email_d07cf7ccd734d61ca159]
[pii_email_170f48204c9bdf9eafd2]
[pii_email_49fb1ab9dde3e6d84e78]
[pii_email_14fc8779f691bb10eda7]
[pii_email_b571d1465109aad349c6]
[pii_email_730ef27d1943fc9b3f59]
[pii_email_5b4b1c1c65cde49e9b4b]
[pii_email_faad2f9fa8b4c5e3ef00]
[pii_email_78604bb747990490c60d]
[pii_email_13c4fc09451027d3c124]
[pii_email_f886ca817c3ecfa6ece0]
[pii_email_4c7bff553b9d4e11c273]
[pii_email_86acb64fbe3af4df83d6]
[pii_email_2db85b0e43a901adc77e]
[pii_email_ddeb410448d0f83674fe]
[pii_email_b17e0e66b6a227fa0781]
[pii_email_9ce7d4dc5f93a2a046d6]
[pii_email_6de6ae82571968b48b3a]
[pii_email_d74dbb4c2afeb0da3533]
[pii_email_116b6cd557488007b853]
[pii_email_25ccf385f12d180a4c8c]
[pii_email_d6babad0cc44e7a0c708]
[pii_email_374de2a9b78983619947]
[pii_email_eb4baaad330c2fdb783b]
[pii_email_2fcf0a0d02156b7d4e58]
[pii_email_54372d4b54c90e9baa50]
[pii_email_5d98db2dd6be94ab9ebf]
[pii_email_9cb33f4a31a7d1b003e9]
[pii_email_7fec1cb82d196179510c]
[pii_email_ffeb9f091cd04278adb0]
Related posts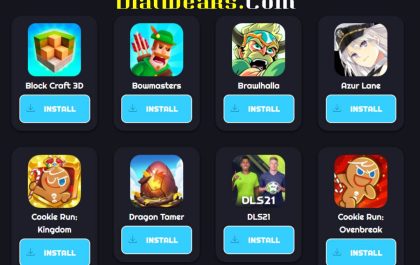 What is Viatweaks.Com? – Completed, Games, Works, and More
What is Viatweaks.Com? Via tweaks.com – is Android App that is available on our Store. You can download all versions,…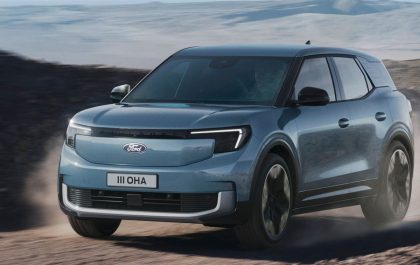 Electric Ford Explorer Improvising Design and Release Date
The electric version of the Ford Explorer is called the Ford Explorer Hybrid. It combines a traditional gasoline engine with…